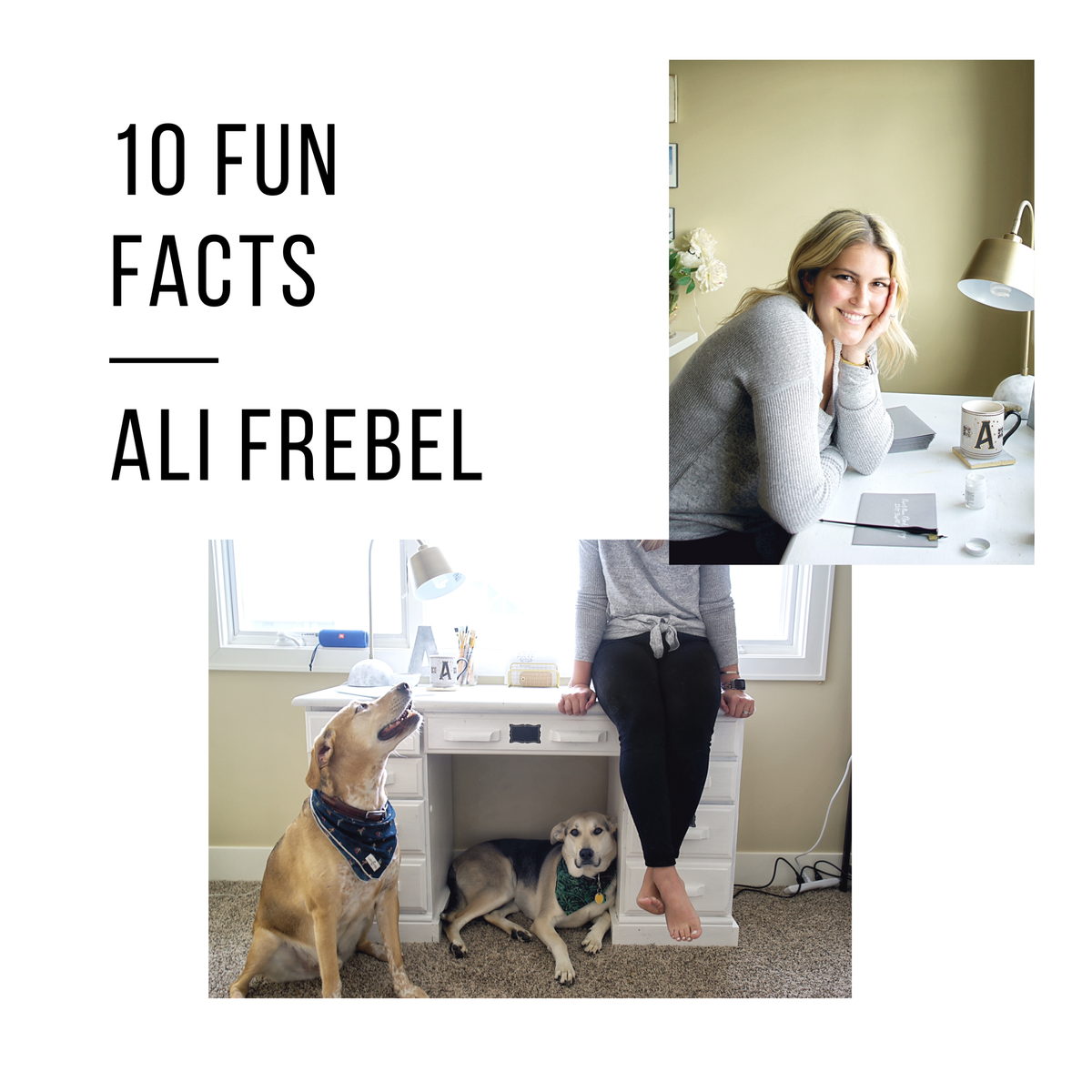 This is the first post in a series where we'll highlight our fave artists, artisans and makers by asking them to share 10 fun facts about themselves. We really love to support our female creative community, and we count many of those fab ladies as one of our own on Team FIND (we're building quite the #fempire). We're kicking things off with Ali Frebel of Frebella Calligraphy & Design. 
Ali is a Fort Wayne native, is crazy talented, and she's been part of The FIND since the very beginning. She 
started her company, Frebella, in July 2016 and has slowly started to grow it over the past 3 years. She designs greeting cards, sold online and at the Find, and does a wide variety of custom calligraphy and hand lettering work. 
In addition to her work at The FIND, and her own indie biz, she also works for nationally loved
Heartell Press
, a design studio by artist and printmaker Rachel Kroh, manufacturing letterpress cards and art prints made from hand-carved woodblock designs. 
Ali lives with her husband Kyle, also a Fort Wayne native, and a realtor for Keller Williams, and their two rescue pups, Doug & Dexter. They love to travel, and eat great food, which Ali catalogues for fun on Instagram
@ali_eats.
10 Fun Facts about Ali Frebel:
1. She rarely wears color.
2. The name Frebella comes from seeing her name written "last name, first initial" and she added an extra "L" for aesthetic & euphony.
3.
There is nothing she loves more than a slow morning spending quality time with a cup of coffee and her pups. 
4. She once wrote a letter to Tostitos because they used improper grammar in a television commercial.
5. She has studied 6 foreign languages yet she is fluent in 0.
6. She finds lettering and calligraphy therapeutic, so it never feels like work when she's doing a job!
7. She makes lists everyday.
8. She has a thing with numbers - if its a number she can see (ex: volume on TV) it must end with a 0, 2, 5, or 8.
9. She played college golf at DePauw University (D3, still counts).
10. She loves puns, alliterations, and rhymes.