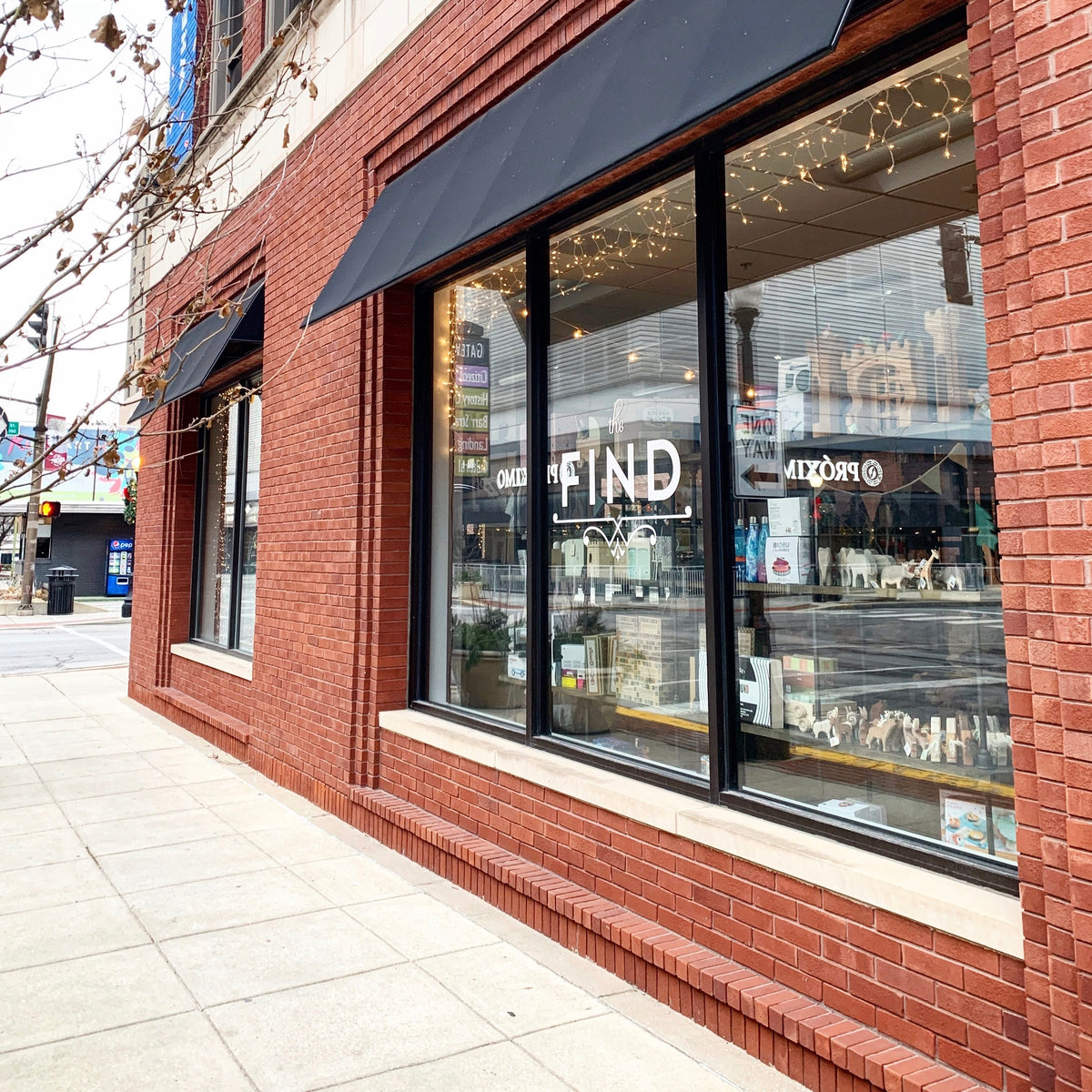 All good things must come to an end. But do they?

As I approached this last buying season, I realized it was my last Fall/Winter buy that would be 100% typical. I had recently turned 60, and my husband and I finalized the sale of our family business that always kept us connected to Fort Wayne. Additionally, with the current lease for The FIND ending in the summer of 2025, I just didn't think my retail career in Fort Wayne would continue beyond that. It all began to feel a bit bittersweet.
I had a short list of folks in mind to reach out to, in hopes one of them would have interest in keeping The FIND alive. Before I could even put that plan into motion, I was approached by the top-of-my-list-first-choice person, Anya Gouloff Smead. Anya and her family have been friends of mine for a long, long time. She has worked for me since she was 18, starting back in ye ole Trove days. And for whatever reason, with whatever she had going on—be it college or nursing school or marriage or moving—she has always worked in my
stores.
I could not be more overjoyed to announce that Anya will be taking over the reins at The FIND Fort Wayne as of May 1. The brands you love and the amazing employees who provide the best customer service on the planet will still be around, yet I know Anya will do an amazing job of putting her own spin on the store. Good things will be happening and a new energy will be injected.
Change happens and I embrace it. I couldn't be more pleased to welcome Anya as the new owner of The FIND. She will continue to keep our corner of DTFW stylish and welcoming. And while I am sure I will shed a tear or two over the end of an era, I am proud of what we have all created and feel so fortunate that it will continue on in steady, and stylish, hands. If you want to say hey to me—you might find me at The Find North stores up in the Leelanau Peninsula of Michigan. I'm not ready to be 100% retired just yet!
-- Melani