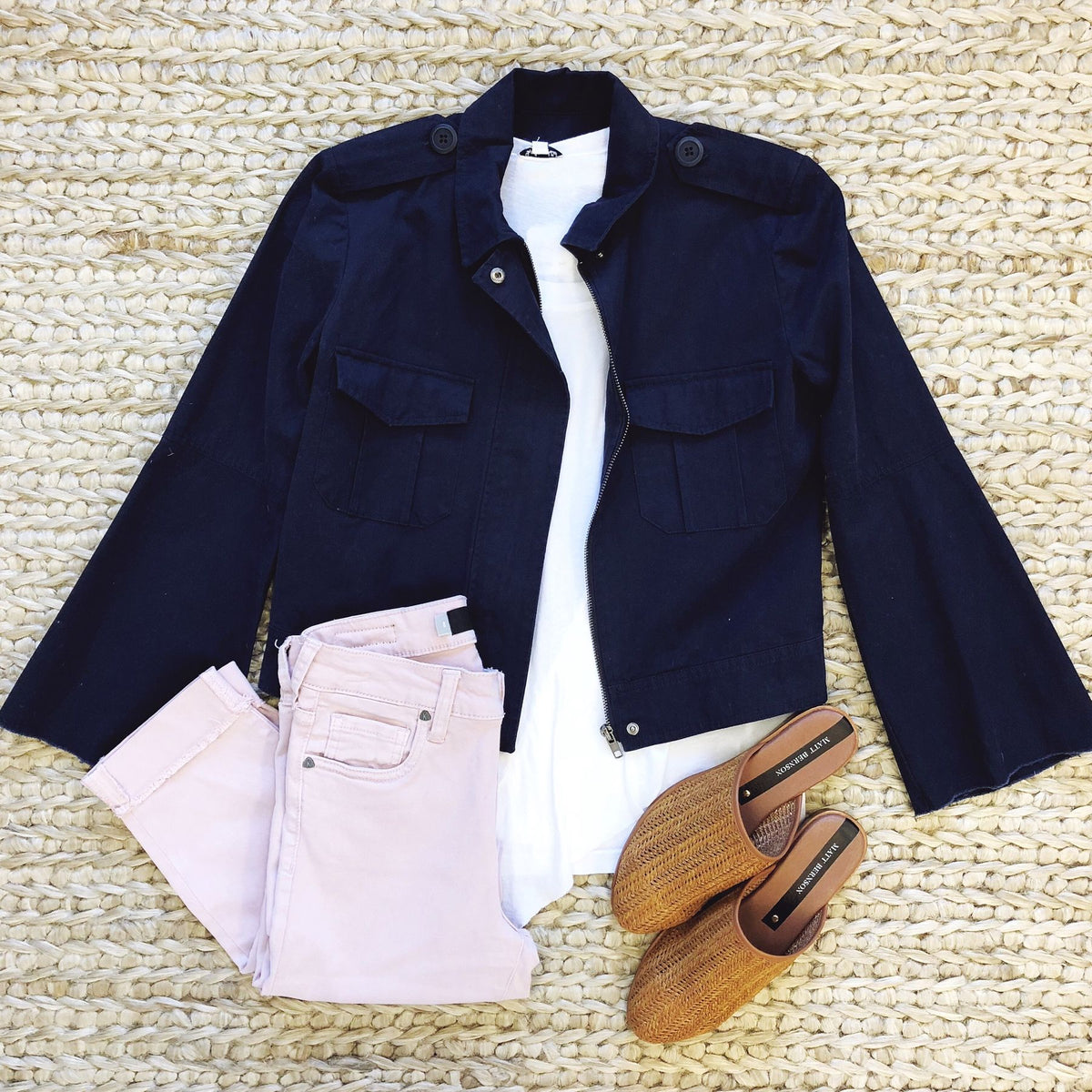 Ah, blush pink... the soft, feminine hue is quite a favorite around here. The color has the ability to be soft and bohemian, elegant and refined, sexy and bold, depending on what it's paired with and how it's worn. From sheer kimonos and ruffled blouses to suede and leather accessories, we're well stocked with blush pink pieces for every style.
Our clothing racks are popping with blush toned tops, dresses and more. While building your spring and summer wardrobes, add a few strategic pops of pink. You'll be glad you did.
One hint of blush pink is all that's needed to give staple pieces extra pizazz. 
Crisp, preppy pieces get a fun dash of color thanks to candy stripes.
Clare V's pretty pink perforated leather goods are ultra cool (we can't get enough of her vibe), and Able's ruffled slides simultaneously add a feminine dose of texture and color to all kinds of looks. Side note: We can't wait for spring to feel like spring so we can expose our pedicured toes!
We're particularly excited about our latest shipment of the best selling Raven + Lily Raven leather feather earrings, now in a beautiful blush pink that complements every skin tone.
Come think pink with us this spring!