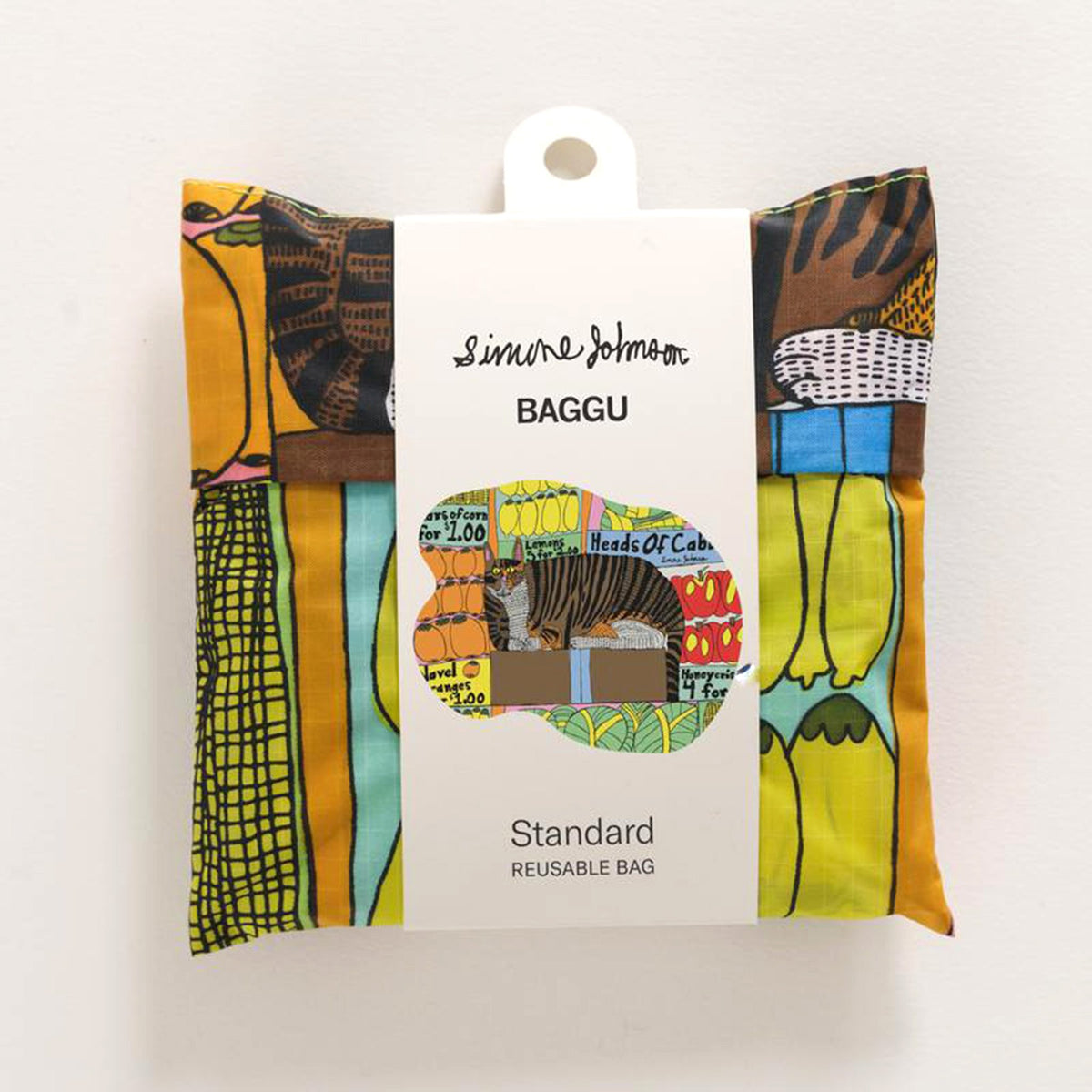 We love love love Baggu bags because they're just so. darn. useful. We use them at the beach and pool, for grocery shopping, for wrapping gifts, for traveling, for laundry, yada yada yada. The point is, we can't stop, won't stop having them in our lives. And while they are super durable and last forever, we also can't stop buying more of them because we always find new uses AND Baggu is always releasing new must-have prints and colors. 
Baggu's latest must-buy collection comes courtesy of illustrator Simone Johnson, known for her love of cats, and delightfully capturing the colorful and playful side of those fluffy, feline friends. "Simone was born in 1971 in Manhattan and currently lives in Staten Island. Her whimsical and imaginative art depicts brightly colored scenes of cats in a myriad of delightful situations. She is especially known for her drawings of New York City Bodega Cats. Her work has been included in numerous collections in New York and abroad, and in many private collections."
This sweet trio of charming feline-themed Baggu bags are perfect for cat lovers of all stripes, as well as our fellow Baggu collectors.
And if you don't yet know the joys of a Baggu bag, here are the important stats on their classic, standard size:
● Folds into a flat 5" × 5" pouch
● Carries 50 lbs
● Measures 25 ½" × 15 ½" × 6"
● Recycled ripstop nylon
● Machine washable
We cannot recommend these sustainable staples enough, and we're confident you'll love them just as much as we do. Shop our full selection of these universally beloved bags online and in store!