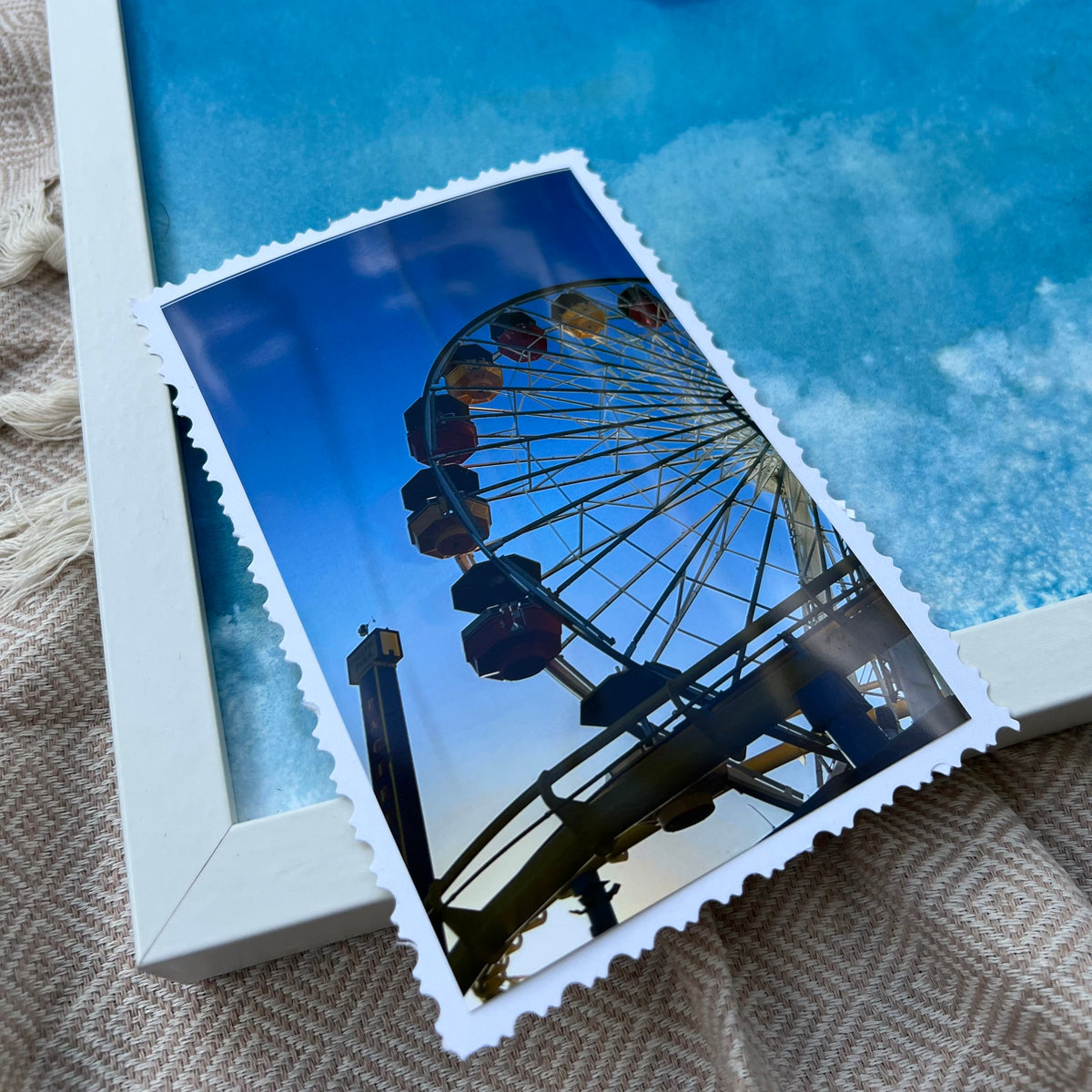 We've been captivated by Erin Patton-McFarren's work from the first moment we laid eyes on her cyanotypes. Her use of sun, wind and water to create one of kind, location-specific pieces is inspired, and the array of luminous blues on display impart a serene, meditative mood.
From Fort Wayne's three rivers and the crystalline waters of Lake Michigan to the cold Pacific off pretty Santa Monica as well as the rugged coast of Monterey, the artist captures the elements in their perpetually fleeting moments, gracefully coaxing them onto the page forever.
We're pleased to host Erin in our store for a pop up on Saturday, July 23rd from 11a - 2p, featuring her work from a recent trip to California with her family. Stop in to meet Erin, learn about her process and inspirations, and pick up a piece for your home.
Erin Patton-McFarren creates art from her studio in Fort Wayne, Indiana and along the rivers of her city and waterways she discovers while traveling. Her creative practice is grounded in meditation, involving constant exploration, process and experimentation. Erin is an established art educator and parents two creative teenagers with her partner of 25 years.
To learn more about Erin, please visit: erinpattonmcfarren.com