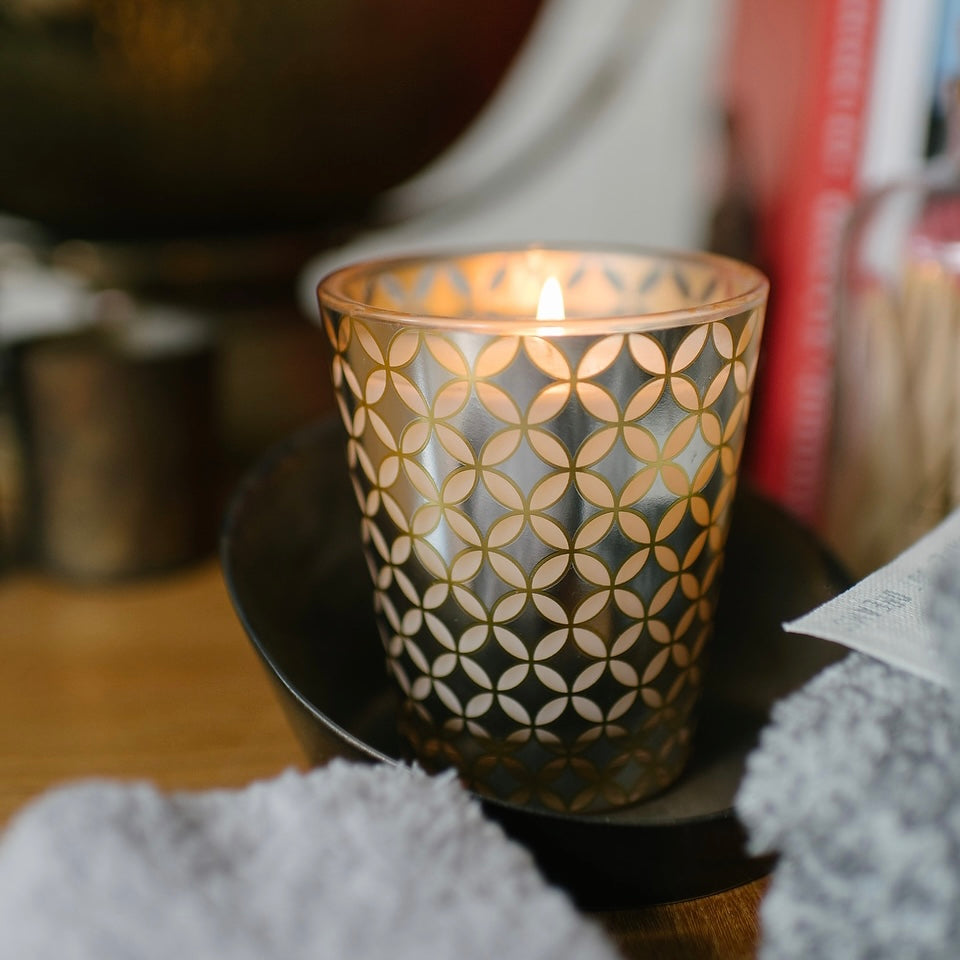 We've now entered into one of our favorite times of year, and we couldn't be happier with all the Fall feels October brings. From sweater weather (can't say those words together without thinking of this) and cozy blankets to festive decor accents and luxurious candles, we have everything in store to bring Fall into your home. Time to get cozy! 
One of the easiest ways to bring seasonal vibes to any space is with candles and home fragrance accessories. Our collection of NEST candles, diffusers, liquid soaps, wall diffusers and more are lusciously scented and add so much beauty to kitchens, bathrooms and living spaces. 
Snuggle up with sweaters that are like a warm hug, a cushy Barefoot Dreams blanket and a cute mug of cider or the official beverage of the season, a PSL.
Add a sweet pup to the mix for extra coziness and unconditional love.
Shop Sweaters | Shop Blankets | Shop Mugs
We're head over heels for Barefoot Dreams socks (see what we did there?) because they really level up everyone's lounging game.
Graf Lantz bring pops of color and texture to tables and counters, with trivets, tissue box covers and coasters in an array of shapes, sizes and hues. Switching out these small textiles can make all the difference when setting the table for dinner or styling a coffee or side table. 
Coral & Tusk textiles and decor accents are elegant and feature sweet, seasonal characters and scenes. We carry a curated selection in store but we're always able to place custom orders from their full catalog.
When you're sufficiently chilled by the crisp Autumn winds and rain, escape to a steamy shower with an upgrade by way of Chez Gagne's new shower steamers. These small yet mighty disks offer the aromatherapy benefits of essential oils without plthalates, parabens and sulfates. 
One of the best ways to spend your indoor time is by bringing the flavors of the season to your kitchen with a new cookbook (or three). We search for the best of the best cooking titles, so you'll always discover something unique and interesting on our bookshelves in store, which features a much larger selection than our online offerings, FYI. 
Heartell Press' new Generous Kitchen Towels and Polished Prints' glass mugs have brought so much joy to our counters lately, and they make simple acts of the kitchen feel extra special. 
Shop Heartell Press Generous Kitchen Towels | Shop Polished Prints Mugs
 There's nothing quite like a piping hot mug of tea for providing a warm, cozy feeling at the end of a brisk day. We stock Paper & Tea blends, as well as a selection of superior coffee and tea supplies and accessories. 
Shop our Fall Cozy edit online, and come see us in store for our full assortment of chic goods for you and your home!