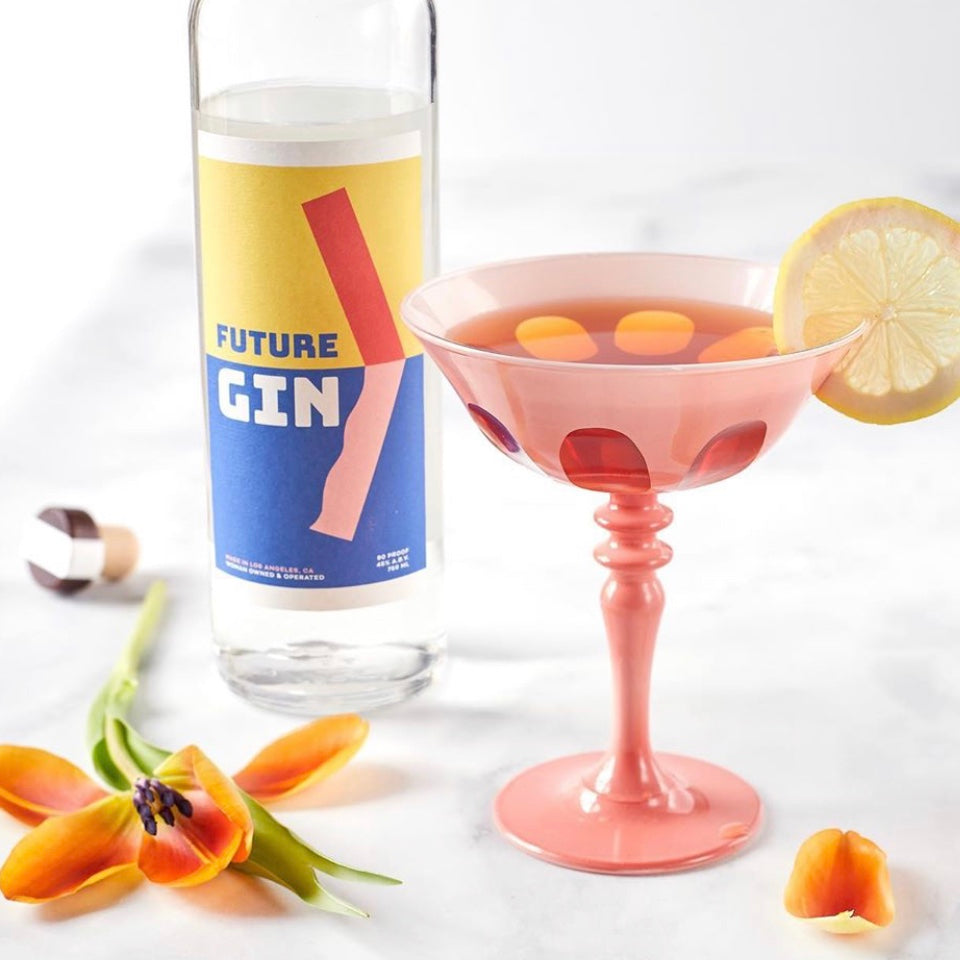 Never before has the ubiquitous Instagram caption, "It's beginning to look a lot like cocktails" been more appropriate. Since the world is sideways, time is a flat circle, and we've taken some Zoom calls dressed only from the waist up, cocktail hour is now officially whatever hour(s) you choose for it to be. Our cocktail game was already pretty strong, but now's the time to level. up.
| The Vessel | 
We've been carrying the brand Sir|Madam for some time, and we've always loved their gorgeous goods. Now, we're offering their Rialto Acqua collection of cocktail glasses, which are just achingly beautiful. Sold in sets of two and sent directly from Sir/Madam, you can shop all styles and colors directly from our Home Goods, Barware section. We can't wait for you to tag us in all your lavish cocktail posts!
| The Recipe | 
The dazzling image above (by @angeltuckerphoto) features craft cocktailer Willa Von Nostrand's (of @littlebittecocktails) version of a Hanky Panky, called The Birds 'N Bees. Yum!
| Accoutrements | 
When it comes to crafting cocktails, the devil is in the details. In the recipe above, the drink is elevated by beautifully cut citrus, orange blossom water and that final dusting of bee pollen. Swoon! 
We stock our liquor cabinets with beautiful (or funny, snarky, naughty) glassware, shiny metallic bar tools, specialty ice molds and luxe ingredients (a fave is Luxardo cherries from Antonuccio's Italian Market in the '07). Shop for some small but mighty upgrades to your own home cocktail program in our Home Goods, Barware section. We suggest starting with Camp Craft Cocktail infusion kits. They're beautiful, incredibly easy to work with and will supply you with up to 16 servings of "mommy's juice". 
Drink up (wash your hands, don't touch your face) and dream of brighter days ahead...