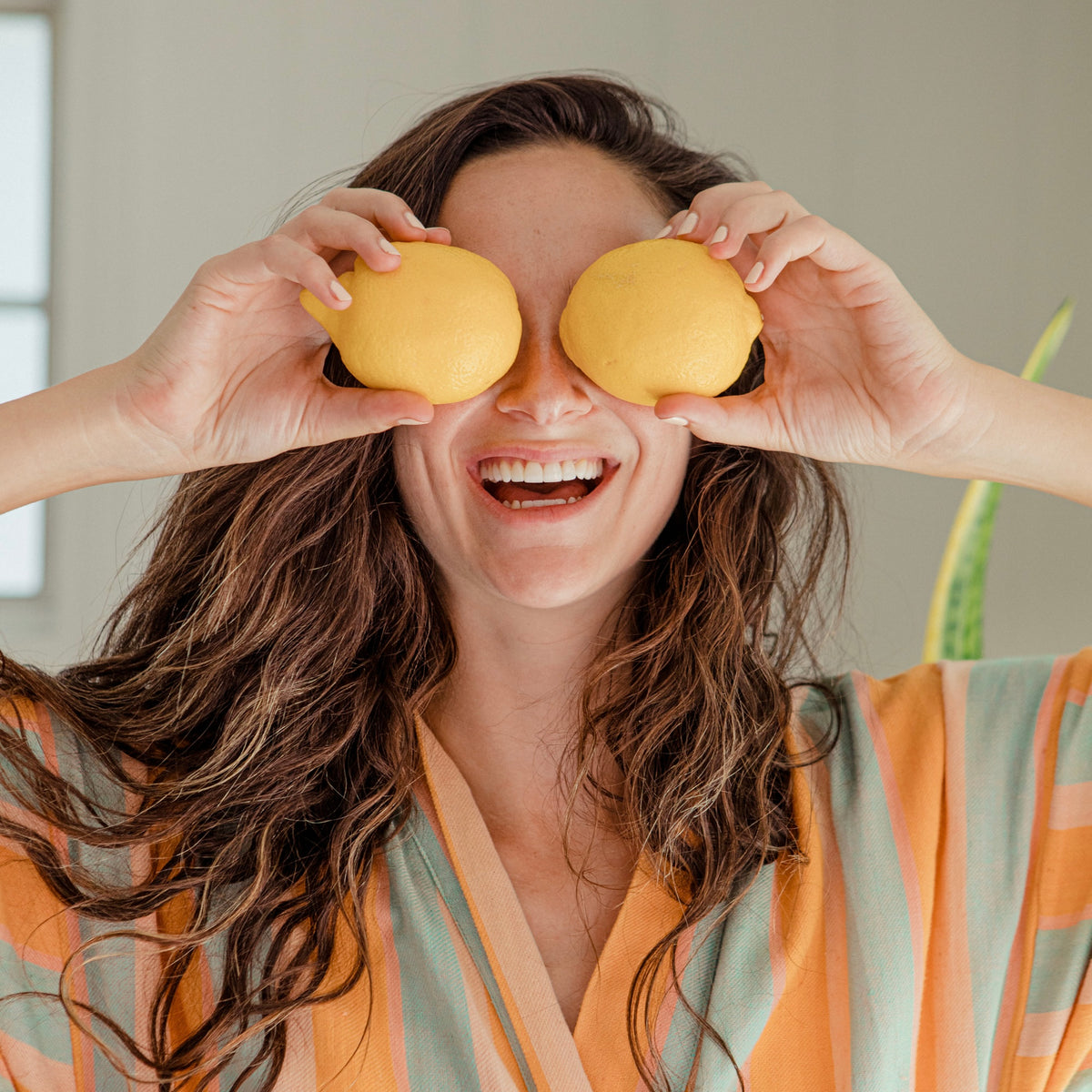 Dreaming of escaping the snow and frigid temps? Same. Need something bright and cheery to perk things up while waiting for the sun to reemerge? We've got you.
We've been swooning over BATHEN's beautiful, vibrant robes since day one, and we're elated to announce they'll be arriving to The FIND imminently! 
BATHEN is a global brand, with a local connection. 
BATHEN's products are designed and consciously made in partnership with skilled artisans in Guatemala and India, with an emphasis on moving "away from mass-produced fashion toward a more ethical future."
The trio of founders are spread across the United States, 
from Brooklyn, New York to Laguna Beach, California, and with Fort Wayne, Indiana in between, where local Elisiana Diaz-Martin handles the brand's customer service, fulfillment, and production.
The stylish robes, made of 100% cotton and without toxic dyes, add major zest to daily life, now in this frozen Midwestern wasteland of snow and ice, and later when sipping a margarita poolside in warmer climes.
Read more about the brand's story, and its creative founders here. And keep your eyes peeled on our socials for when your new fav-o-rite robe lands in store. 
Now, which one will you choose? 
Photo Credits: Scott Stinnett, Anna-Alexia Basille, and Anisha Sisodia