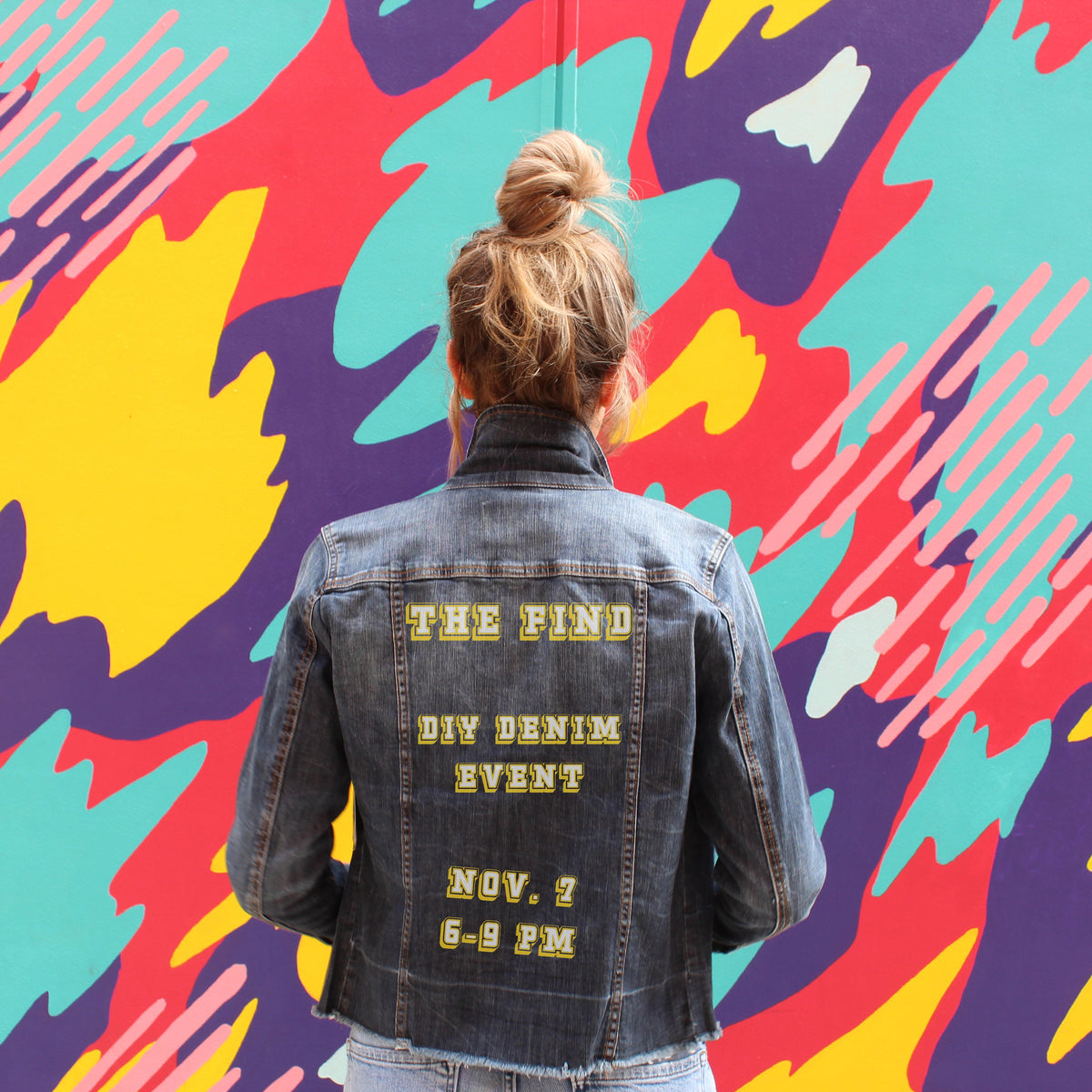 We are so jazzed about our latest event in #DTFW! We're getting crafty, with the help of some experts, and DIY-ing one of the most enduring fashion staples, the classic denim jacket. Bring your own jacket, or shop denim (both jackets and jeans) in the store at 40% off during the event. We'll have a great selection of the cutest patches in all the land + extra bits and bobs so you can really give your creation some pizzazz! 
Get the skinny on all the deets below then snap up your ticket ASAP, because spots are lim-i-ted.
Your $30 ticket gets you the following:
* Three pieces of flair: A Fort Wayne patch by Midwest Fantasy, as well as your choice of another patch and a pin.
* A free button bar featuring local brands we love, as well as a few extra supplies to make your creation dazzle.
* Experts on site to help you customize your jacket with hand painting and trim.
* Light snacks and sips, as we like to do.
* We'll have more flair available for purchase a la cart on site, and you may also bring any patches from home you'd like to use.
* Don't have your own denim jacket (or pair of jeans) to customize? We'll be offering 40% off denim during the event.
* Also, we're offering 20% off the entire store during the event, or a single-use discount voucher to use at a later date.