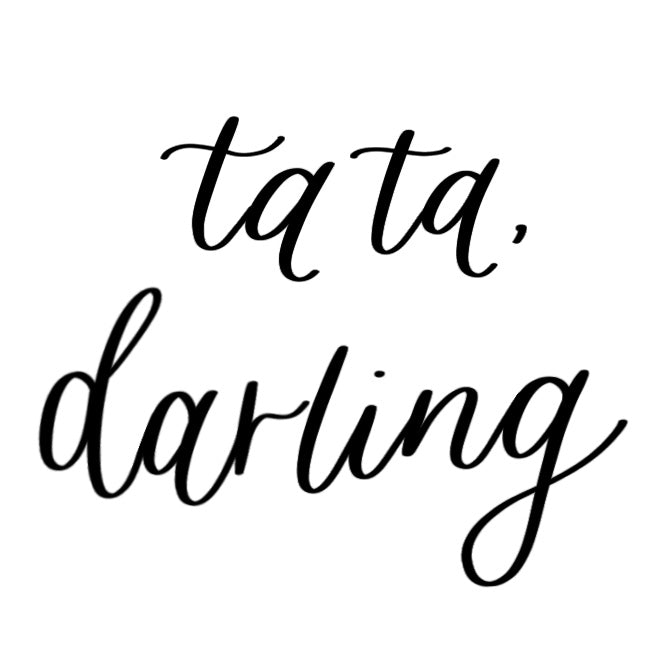 Team FIND is a close group of multifaceted and multitalented women. And, while our team is ever shifting (such is life), once you're part of our team, you always will be in some way, shape or form. We endeavor to support and cheer on the people who've done the same for our corner of #DTFW, so it is with this spirit we wish all the best to two of our OG members of The FIND as they set off on their latest adventures. 
A L I
Ali Frebel, a gifted artist known for her fun hand-lettering workshops, is making Frebella Calligraphy & Design her full time hustle, at a lovely spot on Roanoke's Main Street. She'll be selling her gorgeous hand lettered cards, art prints, custom pieces and stationary goods, as well as offering her signature workshops. She'll be a welcome addition to the charming town to our south, and we can't wait to see how her business blossoms. 
S I E N N A
Sienna Lohman and her little family have taken off for the California coast (we're slightly jealous). After welcoming baby Jude into the world, and navigating the life of a new mom while juggling work, Sienna started developing her own personal style blog,
Sienna Simply
. Once her family is settled in to their sunny new digs, she'll be continuing work on her blog, sharing how she stays in style while chasing after a newly minted one year old. While we love Fort Wayne just as much as the next person, the west coast sure makes for beautiful photos, and we'll be looking forward to seeing how Sienna captures it all.
Be sure to follow both these lovely ladies on their social channels, share their websites with your friends, and help us cheer them on as they follow their dreams!