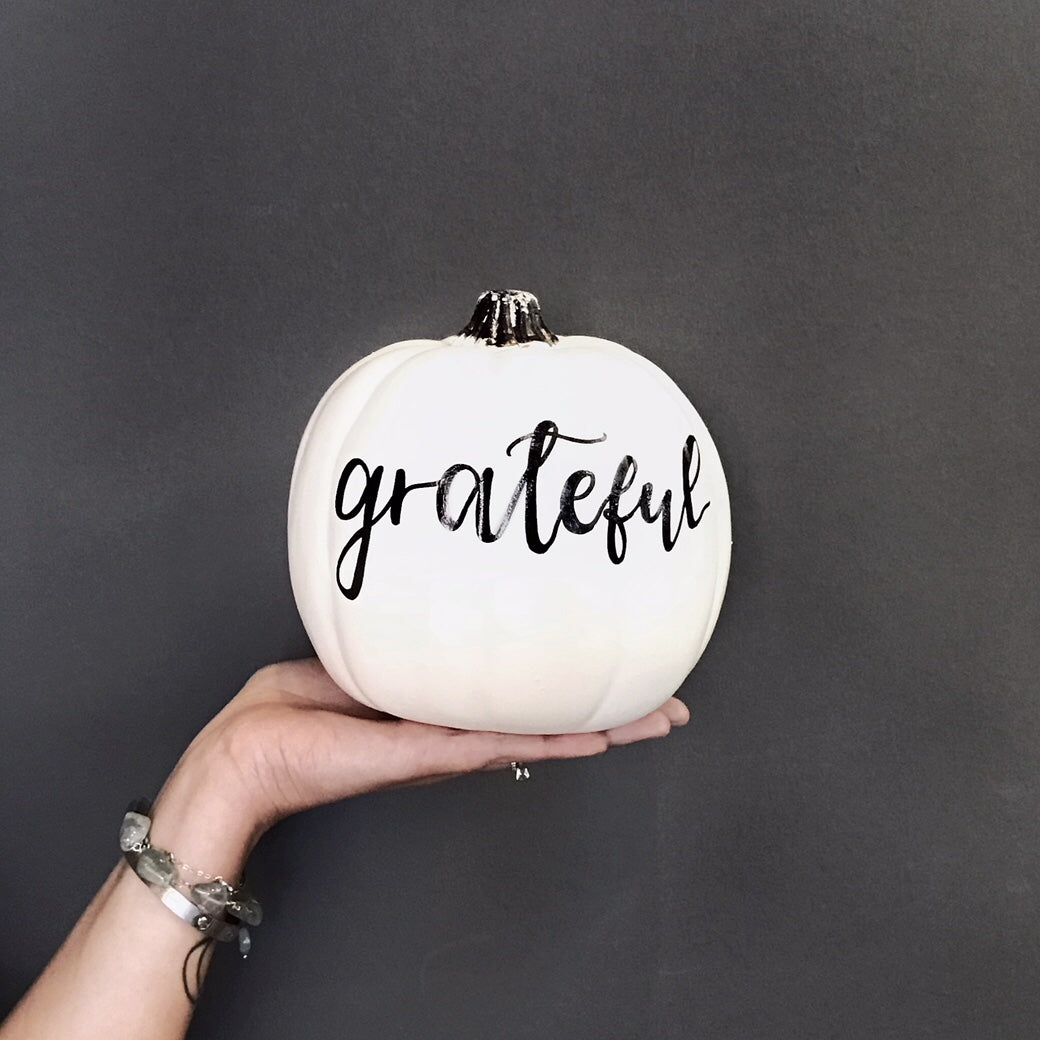 We can't believe Thanksgiving is just around the corner! We're prepping our homes and tables (and bellies) for the most wonderful of all the holidays, with stylish accents for hosting with pizzazz, intriguing new recipes, candles and teas.
We're getting our snuggling game on point (we're pretty much experts already, but there's always room for improvement) with cozy throws, fluffy pillows and the yummiest cardis by our beloved Barefoot Dreams.
We have so much to be thankful for this year! We can't wait to taste all our favorite dishes, revel in treasured traditions, perhaps make new ones and get cozy with our loved ones. Here's how The FIND staff celebrates Turkey Day!
What are you most thankful for this year and why?
Sienna Lohman: This year I am most thankful for my growing family! This is baby Jude's first holiday season and I cannot wait to start new holiday traditions with him. First up - having the Thanksgiving Day parade on TV while we cook in the kitchen as a family before heading to our extended family celebration!
Favorite Thanksgiving Day beverage?
Liz Daugherty: My husband gave me the nickname Beverage Queen for good reason. I start with plenty of coffee in the morning while cooking and baking, then a sprinkling of wine throughout the afternoon. But in the evening, I make White Russians for the whole family, because who doesn't enjoy a nice dessert cocktail?! It's easy and delicious: Add 2 oz of vodka and 1 oz of your favorite coffee liqueur to an old fashioned glass with ice, then top it off with a splash of heavy cream. Cheers, friends!
What do you wear for the big meal?
Ali Frebel: Thanksgiving with my family is usually somewhat of a "nice" dinner. It's the one time each year we actually eat in the dining room! I usually wear a dress (with Spanx, of course) or some kind of blouse and jeans… okay, stretchy leggings! After dinner is over and dishes are cleared, I change IMMEDIATELY into a comfy groutfit.
What dish do you contribute to the big meal?
Ashley Finucan: Traditionally, my family has six pies for Thanksgiving. We serve pumpkin, pecan, raspberry, lemon, Snickers and apple, the last of which I'm always responsible for. Big family, big desserts! Here's my recipe:
6 Jonagold or Jonathan apples (the softer the apple, the better, IMHO)
½ cup packed brown sugar
½ cup white sugar
2 9 inch pie crusts (I go for store bought)
3 tbsp all purpose flour
1 tsp ground cinnamon
¼ tsp ground nutmeg
1 tbsp butter
1 large egg white, lightly beaten
Preheat oven to 375 degrees. Peel, core and thinly slice apples. In a large bowl, combine the sugars, flour and spices and apples. Toss to coat. Line a 9-in. pie plate with bottom crust; trim crust even with edge. Fill with apple mixture; dot with butter. Roll out remaining dough to fit top of pie. Place over filling. Trim, seal and flute edges. Cut slits in crust. Beat egg white until foamy; brush over crust. Sprinkle with sugar and cinnamon. Bake at 375° for 45 minutes. Bake until crust is golden.
What was your most memorable Thanksgiving and why?
Leah Koehlinger: This year will be my most memorable Thanksgiving because my new husband Tim and I are hosting our very first Thanksgiving at our home. We've planned a Thanksgiving Day spread and will be doing all the cooking. We're excited to make new memories and start new traditions at our house as we spend time with the ones we love!
What is your favorite family Thanksgiving Day tradition?
Jensine Koehlinger: Just before we get ready to eat our big meal, we all get in a circle to share at least one thing we're thankful for. It's always interesting to hear the wide variety of things everyone is thankful for. And we have a large family, so it takes some time!
How do you celebrate Thanksgiving Day with your family? 
Kelsey Graves:  We started a new tradition last year that I love: a cocktail competition! Each couple in the family comes up with their own festive cocktail. The submissions are  judged on appearance, taste and name. All the other couples vote and give each submission a score from 1-5 on these three categories. These scores are added up at the end and whoever has the most points wins that particular category. We have a blast during the competition and while working on our creations in the weeks before!
How do you relax after the meal is over?
Gina Rentschler: Once our Thanksgiving dinner is over, we all chip in to get everything cleaned up, and leftovers put away. Then the fun begins! All 12 grandchildren and parents play various games, sing karaoke and play euchre, all while watching the football game and taking turns as mixologist at the bar.
Sweet v mashed?
Melani Wilson: We do both, but lately we've relegated the sweet potatoes to a medley of roasted winter squash that we slice, dice and spice with a mixture of curry and cayenne.  A nice contrast to some of the other items on the plate. Leftovers are great with a fried egg in the morning.
While mashed is ALWAYS the winner (can't mess with this tradition), they can be time consuming, so I use my mother's recipe, we appropriately call Jean's Night Before Mashed Potatoes:
5 lbs potatoes
Boil & mash (I prefer lumpy and mashed with a old timey hand masher)
Add 1 c sour cream
Add 6 oz cream cheese
Mash some more!
Add butter, salt & pepper to taste.
Put in 9 x 13 pan, cover and refrigerate overnight.  Or you can choose to put into a crock pot, cover and refrigerate.  Next day, if 9 x 13, bake at 375 uncovered til heated through. Approximately 45 minutes.  Can add shredded cheddar on top if desired. If in a crock pot, heat up as normal.
 Happiest Thanksgiving wishes to all our friends near and far! May your table be bountiful, your heart feel loved and your wine glass never empty!