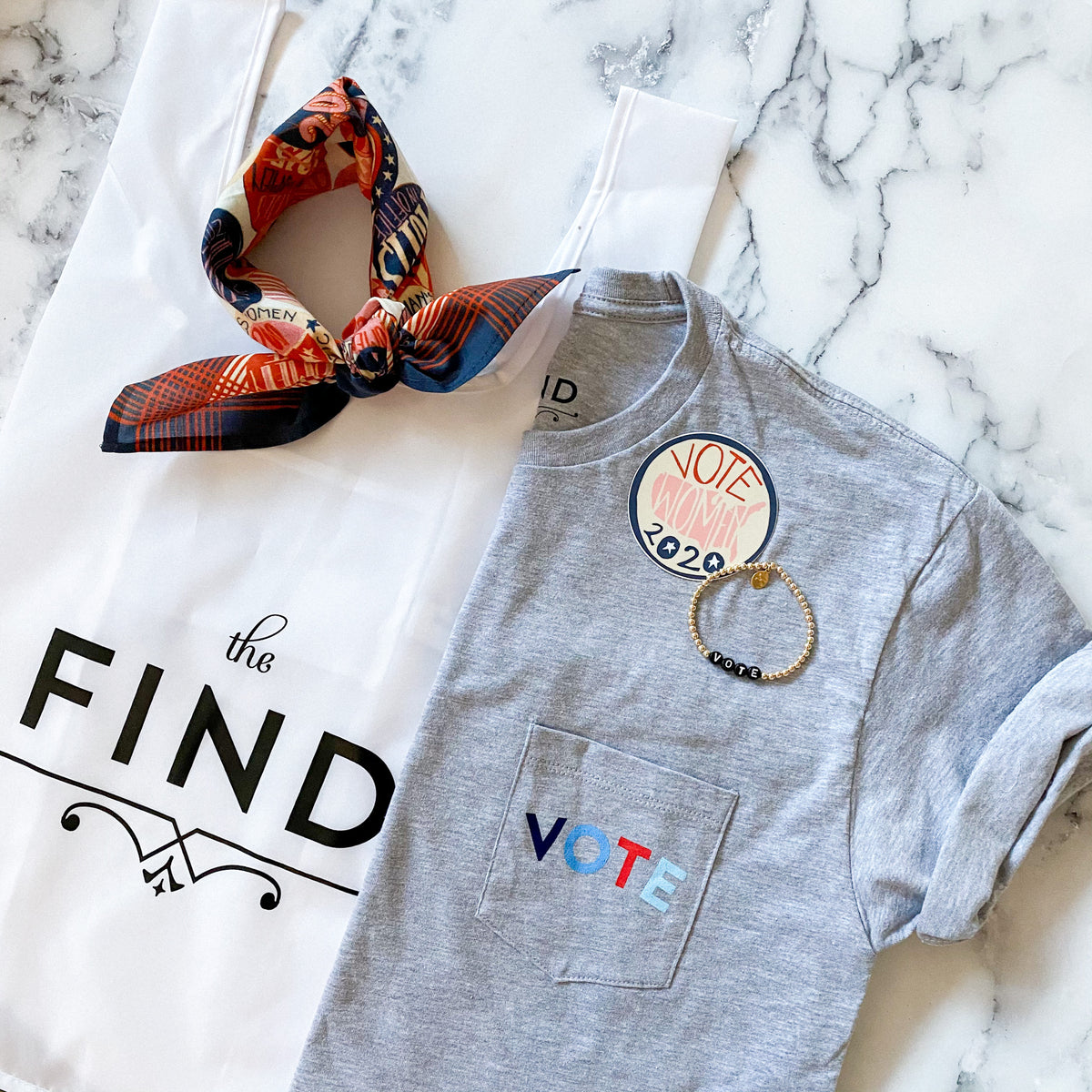 Inspired by today's fast paced, swirling political landscape, Brooke Klejnot and Lindsey Corwin founded Project Civics, a nonpartisan organization with a mission to demystify local, state and federal government practices. 
Both women voted in past elections, but weren't confident they were as fully informed as possible. As they started their research for the latest election cycle, they felt frustrated and confused with the lack of centralized, nonpartisan, trustworthy information about the issues and candidates. Thus, Project Civics was born in the summer of 2020. 
Project Civics aims to be a one-stop-shop of clear and concise information for all voters, a destination for people to check in on their existing representatives, as well as those curious about current issues, upcoming initiatives and future elections. They aim to improve civic literacy and engagement, increase voter turnout, boost confidence to participate in government, and present their information in a compelling and engaging way.
Brooke and Lindsey reached out to a wide and diverse group of people for assistance with their mission, developing a strong team of researchers, writers, and designers. They also reached out to the Allen County Government, the City of Fort Wayne, the Allen County Election Board, Andy Downs, the Director of the Mike Downs Center for Indiana Politics at Purdue Fort Wayne, The League of Women Voters, and current elected officials from both parties, and were met with much enthusiasm and support. The information shared by Project Civics is fact checked by a team of political science educators and officials along the political spectrum.
Project Civics is brand new, and they need help raising both awareness and funds, which is where we come in. We're partnering with our good pal Kristin Giant of Hyper Local Impact for a fundraising campaign with a goal of $3000, and we're contributing a stylish, vote-centric giveaway package on Instagram.
The money raised will support Project Civics in a variety of ways, such as printing costs, website hosting fees, digital subscriptions, and COVID safety protocol supplies. But, most importantly, funds will go to ensuring Project Civics is here to stay and always accessible. Since their launch, Project Civics has been able to deliver important educational content with the help of a broad and diverse coalition of volunteers and through free channels. Donations will help seed a fund to pay for dedicated staff support and ensure the content is never behind a paywall.
Check out our giveaway on Instagram and visit ProjectCivicsFW.org to submit your most pressing political questions and follow them on Facebook and Instagram @projectcivicsfw to stay in the loop and get up to the minute information. Donate directly to Project Civics by using the link in their Instagram bio.