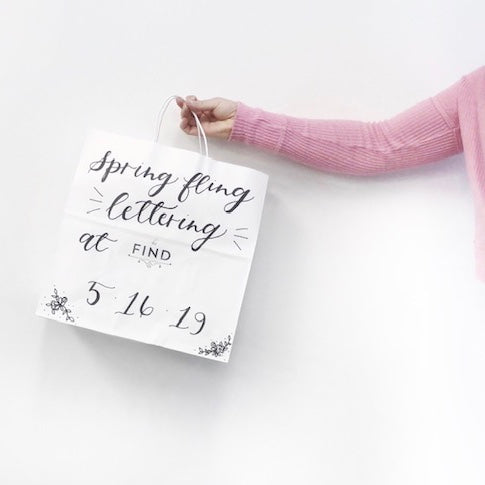 Have you ever wanted to elevate the elegance of your grocery list? Do you want to add a fancy flair to your mindless doodles?
On Thursday, May 16th, from 5:30 - 7p, Ali Frebel of Frebella Calligraphy and Design will be leading an intro to hand lettering workshop on Thursday May 16th at the Find from 5:30-7pm.
This is NOT a pointed pen calligraphy workshop, nor is it a brush lettering class, both of which require special pen. Ali will instead teach you the basics of creating the look of modern calligraphy using a regular old pencil, pen, crayon, sidewalk chalk, or anything else that makes marks!
Guests will receive personalized notebook, pen, and adult beverages & snacks will be served. Attendees will also receive a 20% shopping discount at the Find!