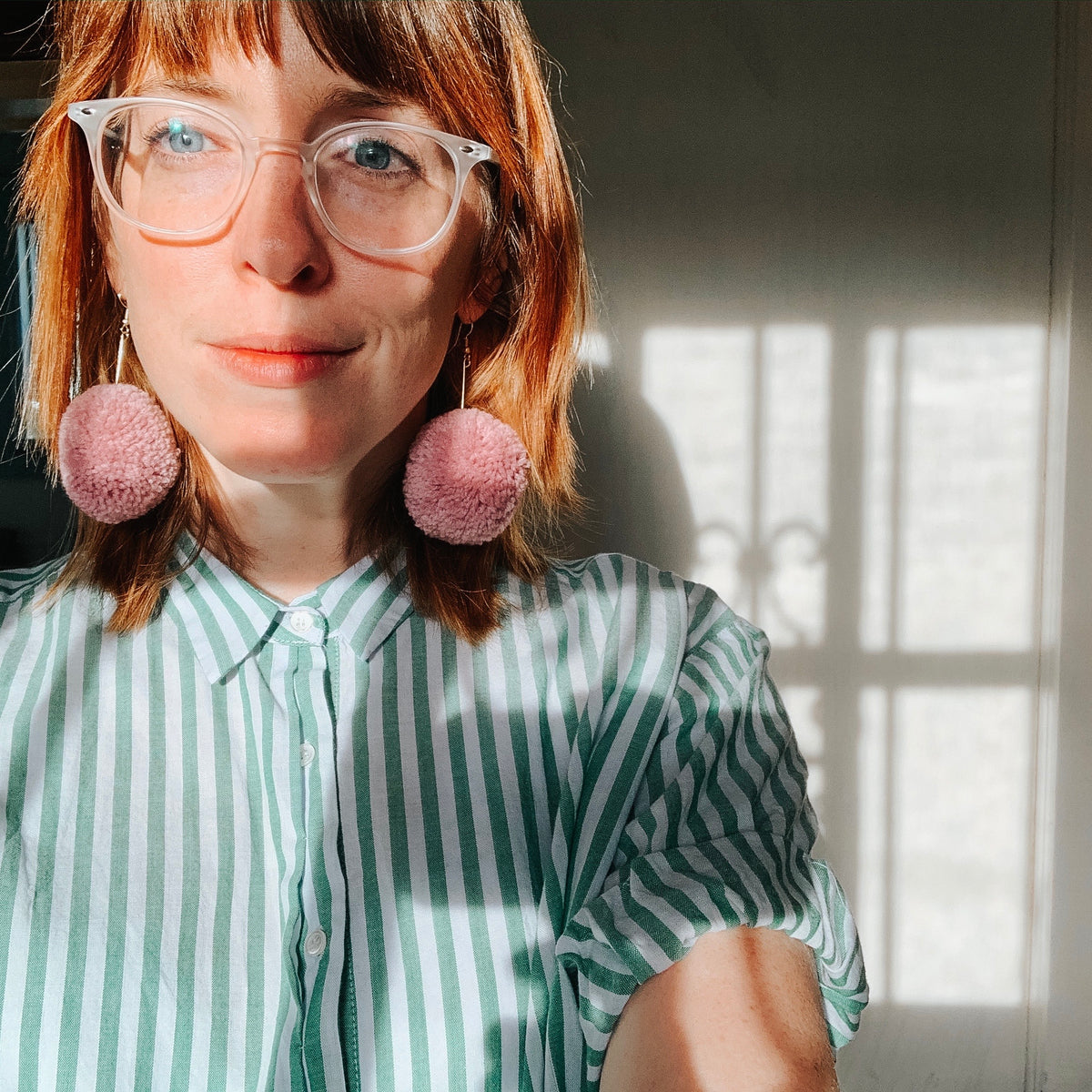 Since moving to Fort Wayne a few years ago, Kristin Giant has made quite an impression. She's become a dynamic community leader, jumping enthusiastically into events and collaborations, championing local businesses, initiatives, programs, charities and indie artists and makers. She also happens to be one of our clients and more recently, a model for our last photo shoot pre-quarantine, and has her very own discount code on our site (more on that below).
Just as the country was grinding to a halt in early March, Kristin was leaving her job to launch her own consulting company, Hyper Local Impact. While the timing might not have been ideal on the surface, the mission of the company and Kristin's knowledge and experience were (and are) perfectly suited to the new world unfolding rapidly before us. We'll let Kristin tell you about HyLo in her own words:
"Hyper Local Impact is a newly launched strategic consulting firm with one aim: to help activate smart, compassionate capital in Fort Wayne, IN for the benefit of all. Hyper Local Advises nonprofits, for profits, and families on how to think of their philanthropy and investing holistically -- ensuring that every dollar has not only a positive financial impact, but also a positive social impact as well.
HyLo's key focus areas are
1) Strategic Giving (working with donors and funders to maximize the impact of their gifts and in some cases turn those gifts into investments);
2) Innovative Fundraising (working with nonprofit and start-up leaders to raise aligned capital in the form of grants, equity investments, and loans); and
3) Impact Messaging and Measurement (helping businesses meaningful communicate and track their social impact).
I wake up every morning and spend most of my day thinking about all the world changing that could happen if we focused our attention on asking more from our money. We've grown into a society of fairly complacent consumers and donors. We buy without thinking of the external consequences of our purchases, we donate without asking how to best support our charity of choice, and we invest with a blind-eye towards our beliefs and values. I believe the best way to overhaul the inefficiency of the status quo is at the "Hyper Local" level, and I've already been blown away by Fort Wayne's appetite for this important and urgent work. I love this city, and I know that when we get our collective wealth more aligned with our values I'm going to love her even more."
As most businesses were forced to adapt and/or pivot, with The FIND and other retailers firmly in that group, one of Kristin's recent Instagram posts really struck a chord with us (and simultaneously made us blush):
HyLo initially made waves with its first campaign, the #stayhyperspendlocal challenge, where participants organized into groups of five to support local businesses by buying one $50 gift card each week. The challenge resulted in 20 groups infusing $5,500 into Fort Wayne's indie businesses and nonprofits over five weeks. This impressive result crystalized just how powerful we can be when we join forces for positive change.
It's safe to say we're firmly in the Kristin Giant fan club. Care to join us? Make sure to follow HyLo on Instagram to be in the know. We've received some inside intel about a few things coming up next and you're going to want to be. in. the. loop.