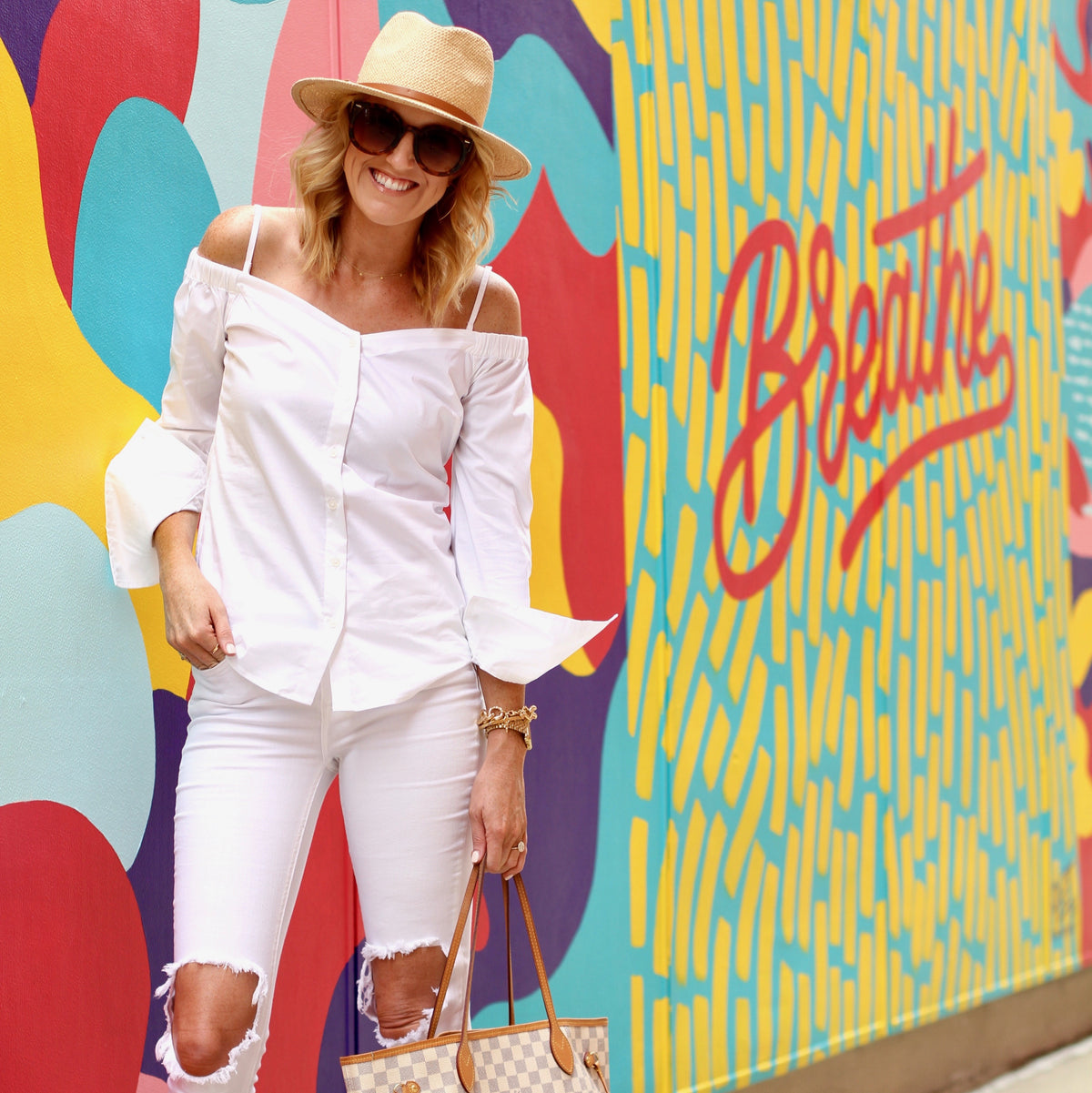 Our newest addition to Team FIND is Kelsey Graves, the fun and fashionable style blogger behind Kelsey's Closet who will be bringing her talents to #DTFW. This California transplant's lively personality and eye for fashion will be on hand in store to help with your own style needs and wants. You'll be seeing her around, in store and on all our social channels, so we want to give you the 411 on Kelsey with a little Q & A action.
How do you describe your personal style? Trendy and cool with an edgy twist. I love following trends and finding fun and unique ways to wear them.
What was the motivation for starting your blog? I have always loved clothes, fashion and styling. I look at getting dressed every day as styling an outfit for an occasion, even if it is only running errands. Starting my blog was a fun outlet for me to express my style, as well as show others how to find great deals and pair items together they wouldn't have otherwise thought of.
Most popular post or topic? Definitely my posts about how to wear one item multiple ways.
Any funny stories to share about your blogging experience? This is my second blog. With my first blog I wasn't able to keep up with consistent photos because I never had someone available to take my pictures. This time around, my wonderful fiancé, AKA my #instahusband, takes 99% of my photos for me, which makes things a lot easier. Though I'd be lying if I said it's never caused any arguments...
Favorite spot in Fort Wayne so far? I love sitting at the bar at The Deck.
What is your desert island beauty product pick? CosMedix Clarity Serum. This stuff saved my skin and seriously helps with my break outs.
Favorite travel destination? These days… San Diego, California but otherwise any big city. I'm a city girl.
Go-to coffee order? Iced Chai latte.
Favorite fashion brand? So many... probably Tory Burch.
Last thing you Googled? Wedding videographers in San Diego. I'm getting married in September!
Celebrity crush? Prince Harry!
Please help us welcome Kelsey to The FIND and Fort Wayne! Stop by the store to say hello in person and follow her blog, Kelsey's Closet, and Instagram for up to the minute style!