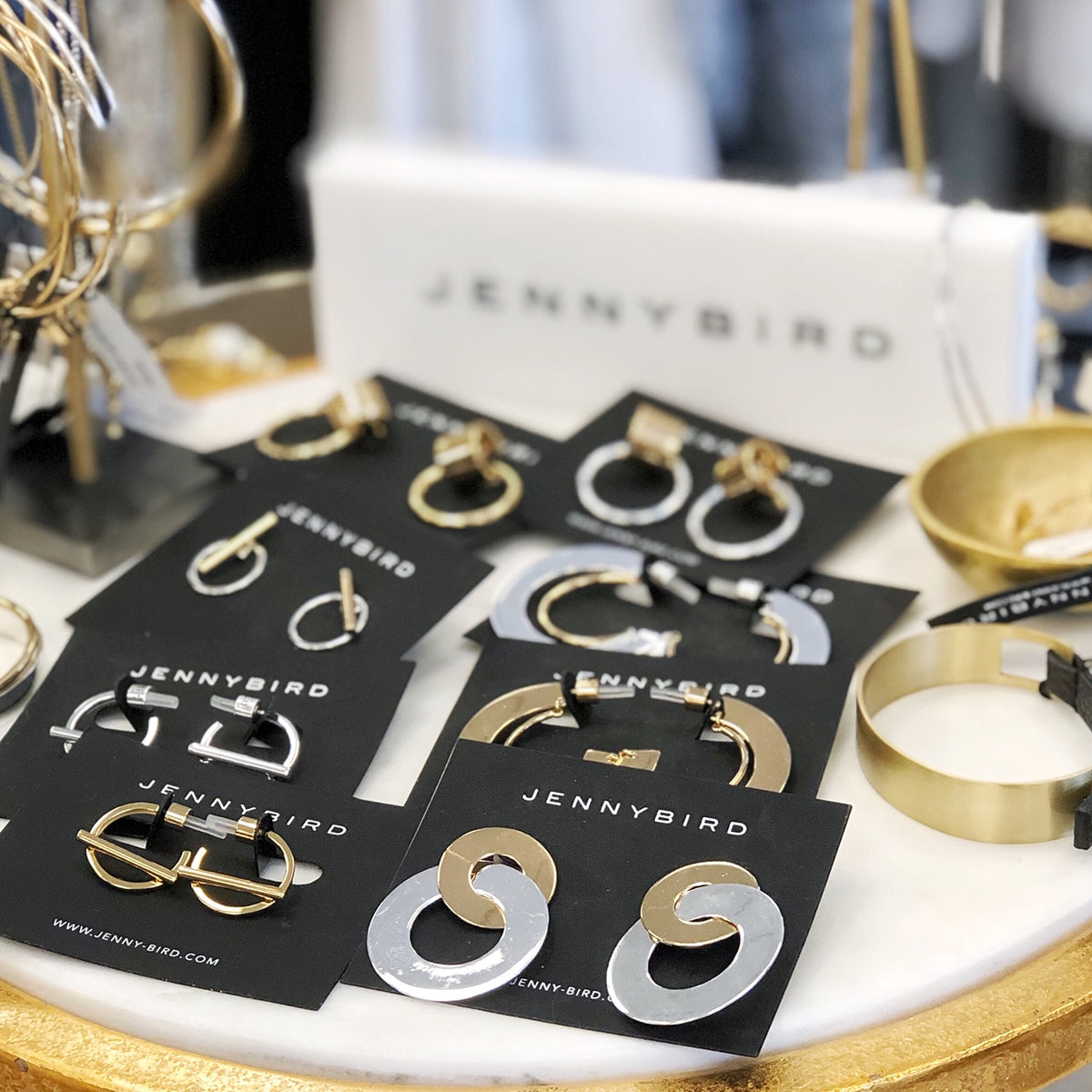 One of our biggest passions at The FIND is jewelry (we were founded and are owned by a jewelry designer after all). Perhaps partially responsible for our fondness is the fact that jewelry is utterly personal, and it doesn't have to carry a hefty price tag to be so. The best pieces hold meaning, come with a story or two, and can have the power to transform a basic outfit into a signature lewk. When we fall head over heels for a jewelry line, it is because the collection touches us in some or all of those ways. The latest brand to resonate with us is Jenny Bird. These are the sleek and modern pieces that help form a solid foundation of classics we'll reach for again and again, adding polish to ensembles of all styles.

Some of our favorites include the Faye knocker earrings, and the Trust (large) and Rhye (small) pendant necklaces. 

Jenny Bird, the chic, self-taught, Canadian designer behind the eponymous brand.

 The Jenny Bird Faye knockers in gold, as seen on Serena Williams, featured in Bumble's #InHerCourt campaign. 

And if Jenny Bird jewels are good enough for Serena... enough said.