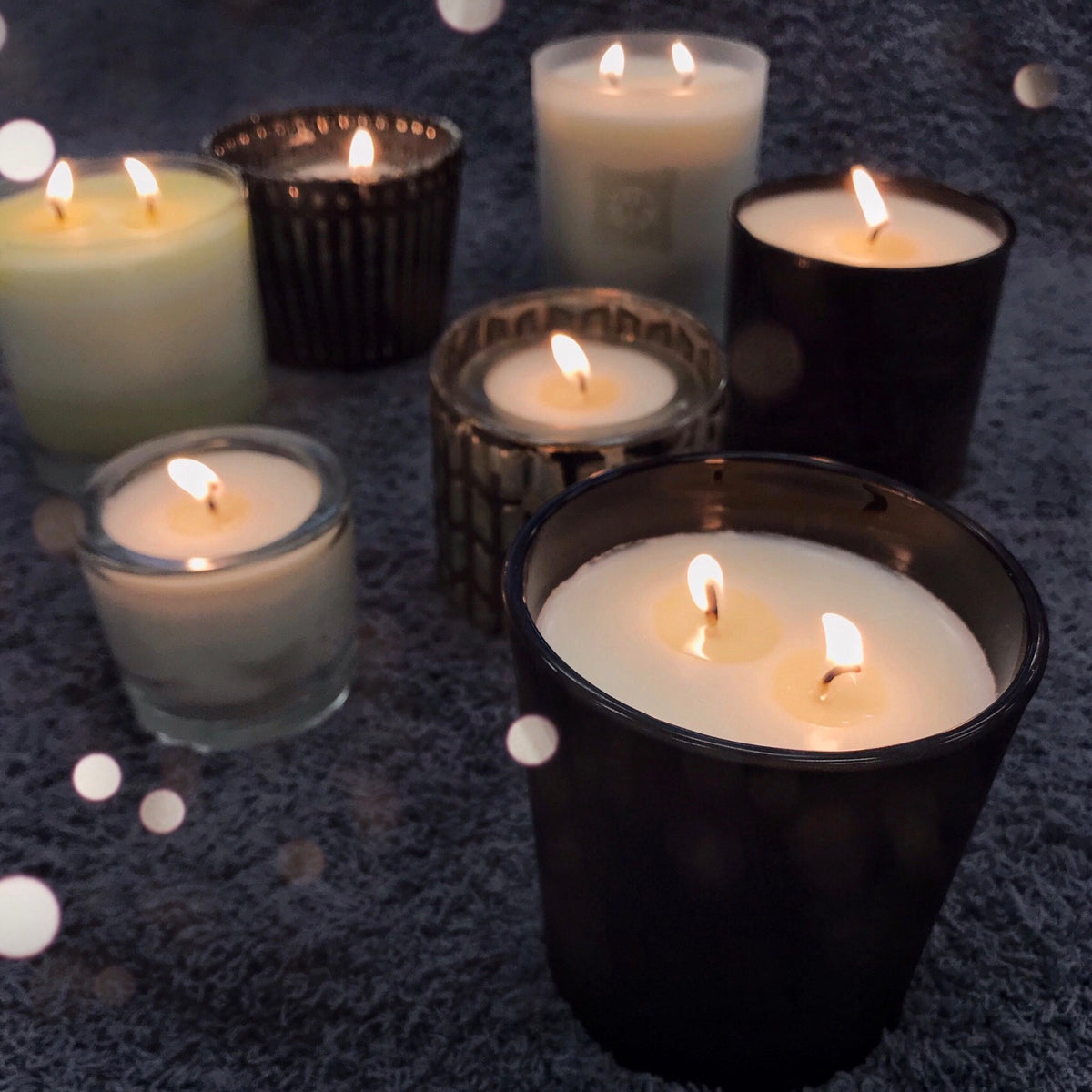 We love a good candle, honey. Candles are there for us, time and time again, like our most reliable friend. Need to add ambiance to a room? Candle. In search of a chic hostess gift? Candle. Power outage? Candle.
Everything and everyone looks better in candlelight. The gentle, flickering light adds a romantic and dreamy mood to any room or event. Our sense of smell is so strongly linked to memory, which is why a great candle can transport us to our college semester in Paris, baking with Nana or a favorite vacation destination. And if you never did that semester in Paris, you can pretend you did with a fancy AF candle.
Because candles are ever present in our lives, we don't settle for just any old jar of wax. We seek and find the best of the best, always on the hunt for interesting scents, clean burning ingredients and beautiful packaging. They grace coffee and side tables, kitchen counters and islands, so we need them to blend stylishly with the rest of our decor. 
We delight in the soft glow of our favorites by Boy Smells, Linnea's Lights, Tatine and Maison Louis Marie, and to go with these chic candle brands, we also stock beautiful votive holders and the most gorgeously packaged matches around.
Come shop The FIND and get lit.