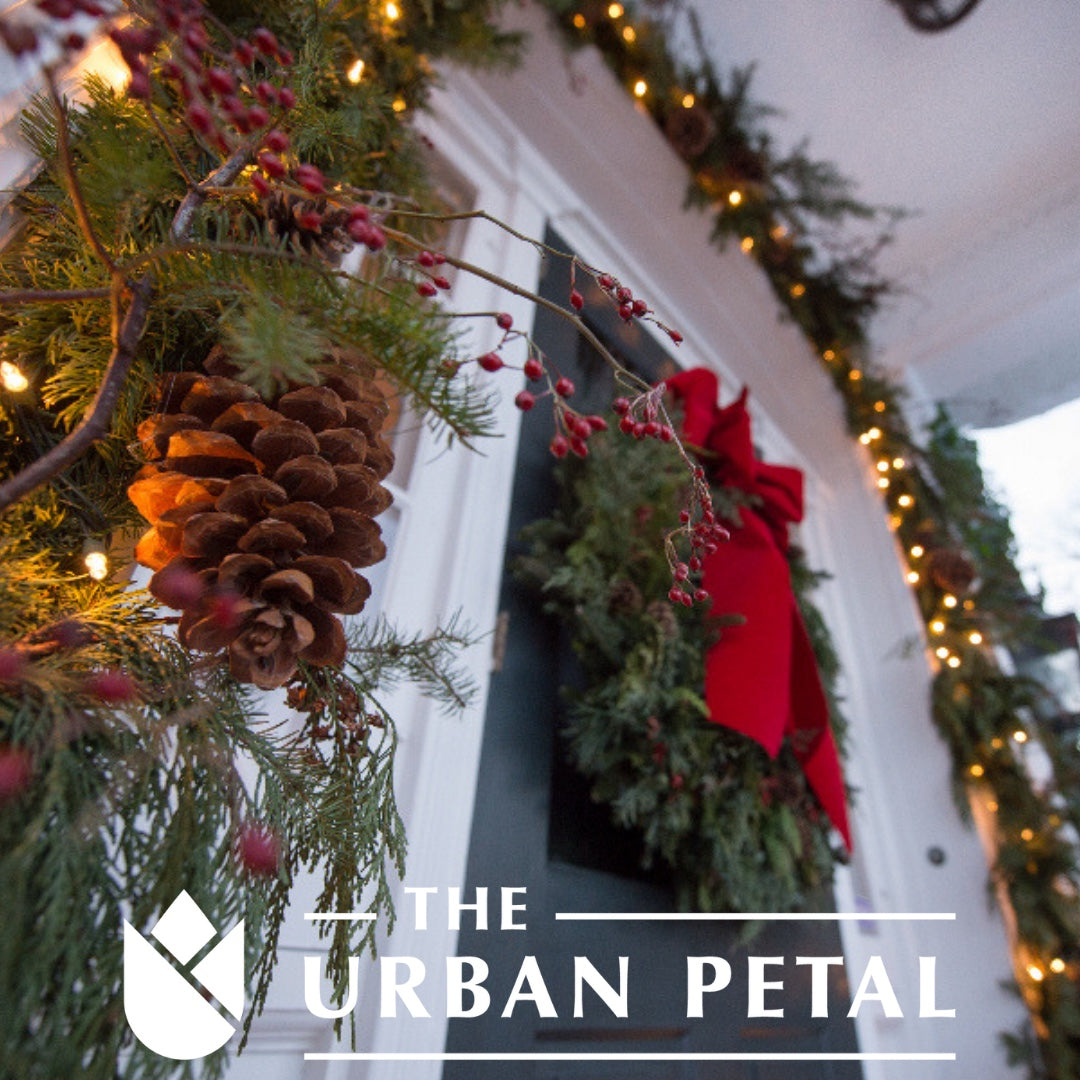 We're longtime fans of Greg Trahin's work. He's a master of all things green and how to style them. We rely on him and his businesses for assistance with live florals and plants, event planning and seasonal decor. We crush on him daily, and while we'd like to keep him a secret, he's so good we feel compelled to share him with the world. 
TriGetty Designs is Greg's landscape and maintenance company, with business partner Ryan Gettys (the name is a blend of their two surnames). Their mission is to offer high end services at reasonable costs. They pride themselves on customer service and know that relationships mean everything, so they make it their business to get to know their customers and their unique needs. The Urban Petal was conceived when the partners decided to offer another specialty: fresh flowers and delivered floral arrangements, home decor, seasonal accents and special event planning, such as weddings and showers. The beauty of working with Urban Petal is that if they don't have something a client is looking for, they're happy to make it, and they execute those requests flawlessly.
Weddings have become an integral party of UP's business. With a reputation for doing high end work, they're also able to be super creative with smaller budgets.
Hey! That bride looks really familiar... 
Photo cred: J3 Designs Photography
A recent, memorable wedding took place at Fort Wayne Country Club, with candle adorned trees placed on top of the dining tables. UP even changed out the shades of the lighting fixtures in the room, completely transforming the space. The Father of the Bride, with teary eyes, told Greg he'd been in that room for thousands of events over the years and had never seen it look so amazing! Quite a compliment, indeed! 
UP is also known for their handmade fresh wreaths, which range from $50 - $200. Most are custom creations so pricing can vary quite a bit based on size and preferences. Garlands have become another often requested item, customized by request with rose hips, winter berry, pepper berry, pine cones and more. A fresh garland workshop is in the works for those who wish to get crafty.
This season, UP is all about natural vibes, from containers for centerpieces made of wood, stone and marble, as well as luscious candles in scents like olive, rosemary and juniper. For a punch of color, it's all about buffalo check plaid, especially chic when paired with birch pieces.
UP has plans to open a retail studio for customers to visit, plan and shop, which will be open weekends during the holiday season. We'll share solid deets as soon as we get them!
In the meantime, come shop UP pop up at The FIND on Shop Small Saturday! Shop for gifts for others, decor accents for your own home and holidays, and get to know Greg and The Urban Petal!