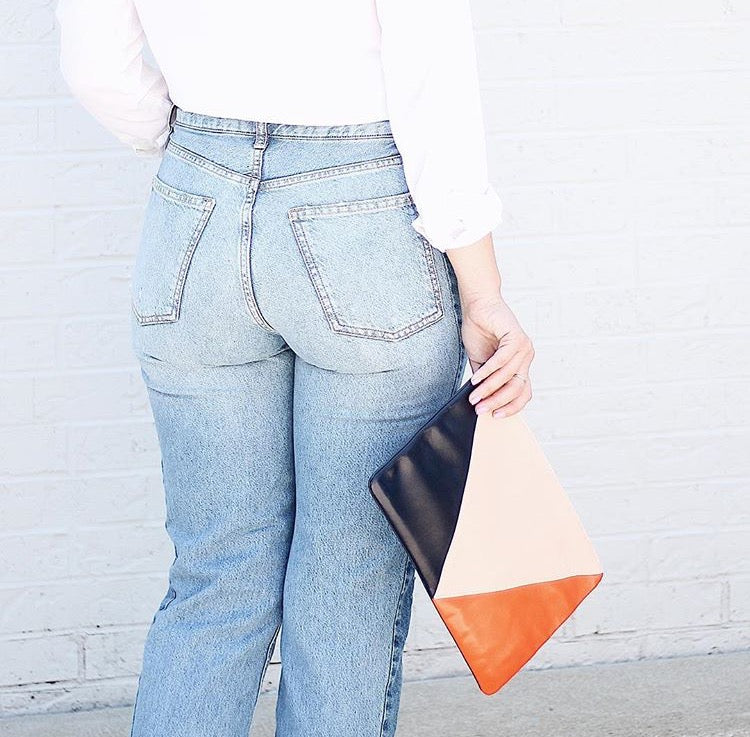 Ooh la la! As longtime fans of Clare Vivier, bringing these oh-so-chic accessories to our corner of Indiana was a major goal, one we're overjoyed to have achieved. One touch and you'll be hooked, for the high-quality leathers and fabrics, and major attention to detail, are hallmarks of the brand.
Clare Vivier is an American designer and member of the Council of Fashion Designers of America, and an Indiana native. Yes, we were tickled by that little connection, too. While working in France, she became inspired to create a stylish laptop case, which eventually led her to small accessories and handbags. Clare Vivier, the company, is headquartered in Los Angeles, where the products are also manufactured, while Clare Vivier, the woman, splits her time between LA and France, with her French husband and son.
Clare Vivier's signature style is all about classic pieces with a certain Parisian je ne sais quoi we just can't get enough of. The collections feature a wide array of handbags and accessories, with an emphasis on must-have clutches. While we love virtually every. single. thing. the brand designs, we will always be sure to curate each season's collections with a keen eye for our customers, often ordering single pieces to avoid duplicates around town. So, when you see something you love, be sure to snap it up while you can.
Worth the splurge, Clare Vivier bags are chic and modern, with a classic timelessness. Basically, how every stylish woman would like to be described...
Come fall in love with our trés chic selection of Clare Vivier accessories!