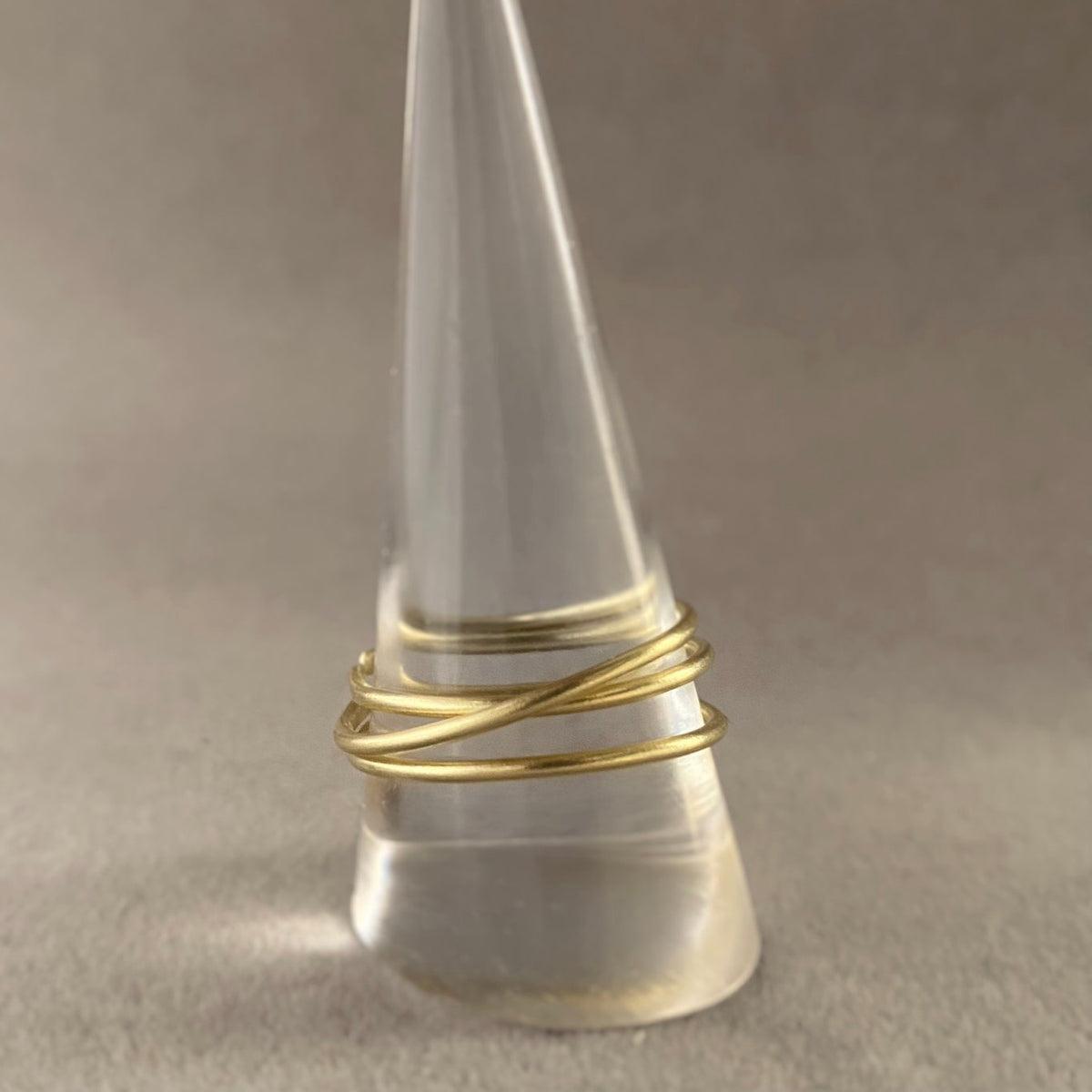 We're pleased to present Mahnal, a sleek and modern brass jewelry line, crafted by hand to inspire intentional living, designed by Shayba Muhammad. Inspired by natural forms and elements, as well as the poetic beauty of Islam and the Arabic language, her collection of necklaces, bracelets, rings and earrings is a celebration of embracing "a slower,  more intentional lifestyle. In a fast paced world of fleeting trends and ever shifted styles, ofttimes we miss the enduring. It's the little things, as they say, that matter most."
Mahnal designer, Shayba Muhammad
"Mahnal takes inspiration from the places we find most meditative. It explores themes like silhouettes in nature, the repetition of lines in architecture, or how light plays against texture. With each piece's organic imperfections, we're invited to slow down and feel again. Many pieces are named in Arabic, imbuing each piece with a special message or characteristic of empowerment for the wearer."
 We curated our current collection of Mahnal pieces with everyday wear in mind. And because each piece is crafted of brass, the designer offers useful care tips to keep each piece looking its finest:
* Store jewelry in its original packaging or a jewelry box that seals out light, dust particles, and moisture. Brass naturally develops a patina, which over the course of time adds dimension, character, and beauty with age.
* An easy way to get the look is to avoid polishing and let oxygen & your natural body chemistry create a 'living' finish.
* Polish from time to time if you'd like to maintain the original shine & brightness. Mahnal's brass polishing cloth is made to clean brass & remove tarnish. It is impregnated with cleaning and polishing agents specially formulated for brass. It will protect your brass jewelry leaving a deep, long-lasting luster.
Shop our current selection online or stop by the shop try on these beautiful, artisan pieces for yourself.