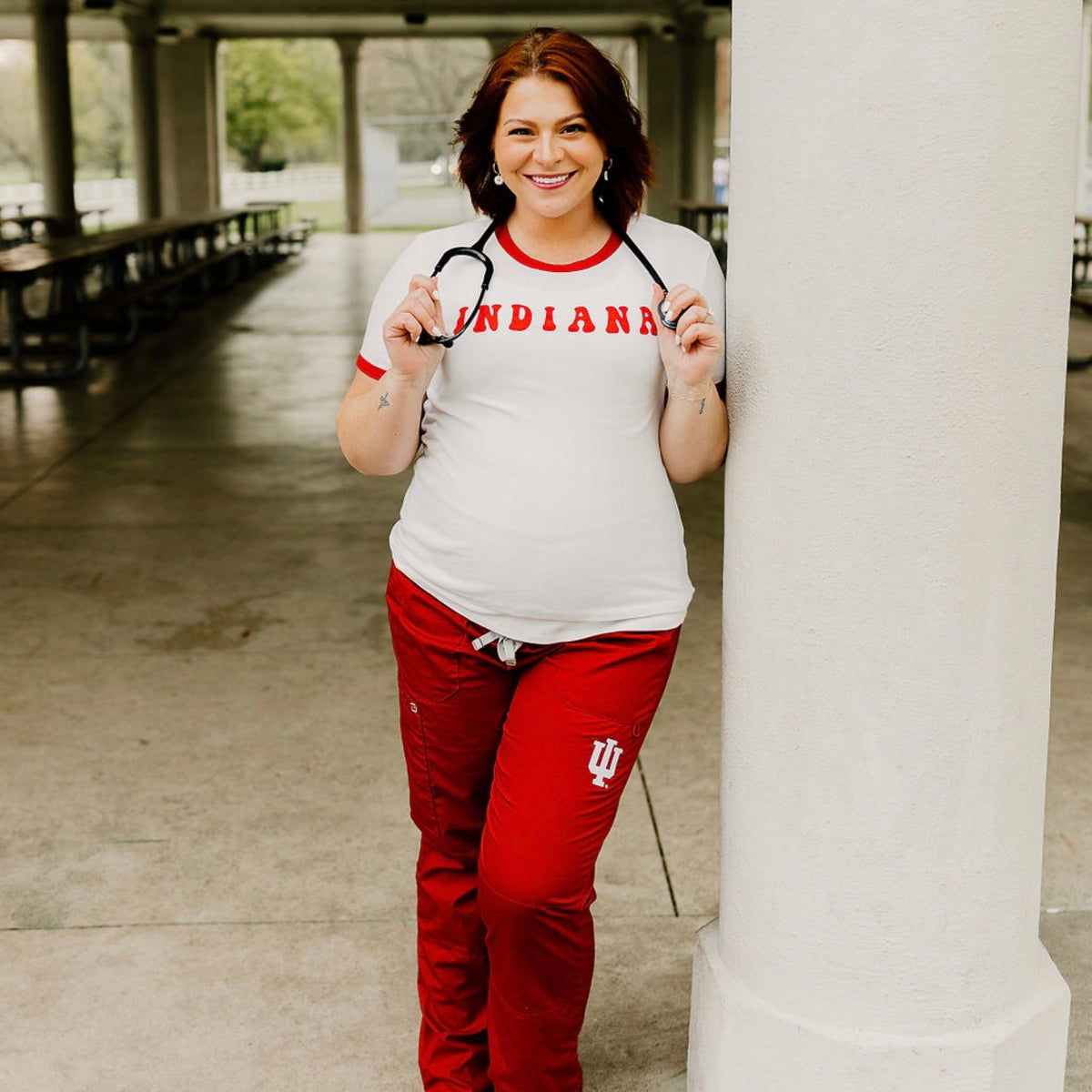 On May 1st, Anya Smead took the reins of The FIND. While she's been part of Team FIND for some time, we wanted to give a proper introduction of our new head honcho, for those who haven't yet encountered her sunny disposition. 
Here she is in her own words:
I was born and raised in Fort Wayne and have always loved living here. I went to Butler University for college but always knew I would end up back in Fort Wayne. I'm very fortunate to have a super supportive family who I adore more than anything, and I'm lucky they all have put roots down in Fort Wayne as well.
I met my husband in 2014 (which seems like a lifetime ago) and we were friends for a long time before we started dating. One thing led to another and now we're married and expecting our first baby in July! His family also lives in Fort Wayne and I feel so fortunate to have such a great bonus family. The lake is our happy place and we love spending time there with friends and family, and of course taking our dog Olive for boat rides!
I had a quarter life crisis and decided to return to school to get my degree in nursing. I am so proud to say that I am a board certified RN! Nursing is the most challenging thing I have ever done and I am so proud of all of the nurses out there who have decided to tackle that career because it is not for the weak.
I worked for The FIND founder Melani Wilson throughout my time at Butler and in nursing school at IU Fort Wayne and just could never shake the feeling of wanting to be involved with The FIND. It was always a place I felt comfortable and confident, and I just loved the atmosphere Melani created and all of the fantastic women that worked for her.
My goal with taking over the store is not to change anything drastically. It's already a magical place and I don't want to dull its sparkle. I just want to add some touches of me to the store and continue the legacy that Melani created. I want The FIND to be a place where everyone feels they can escape from the outside world for a bit and enjoy some relaxing shopping and friendly banter with our wonderful staff. 
-----
Come in to say hello to Anya, and check out the new arrivals from fresh brands already landing in store!