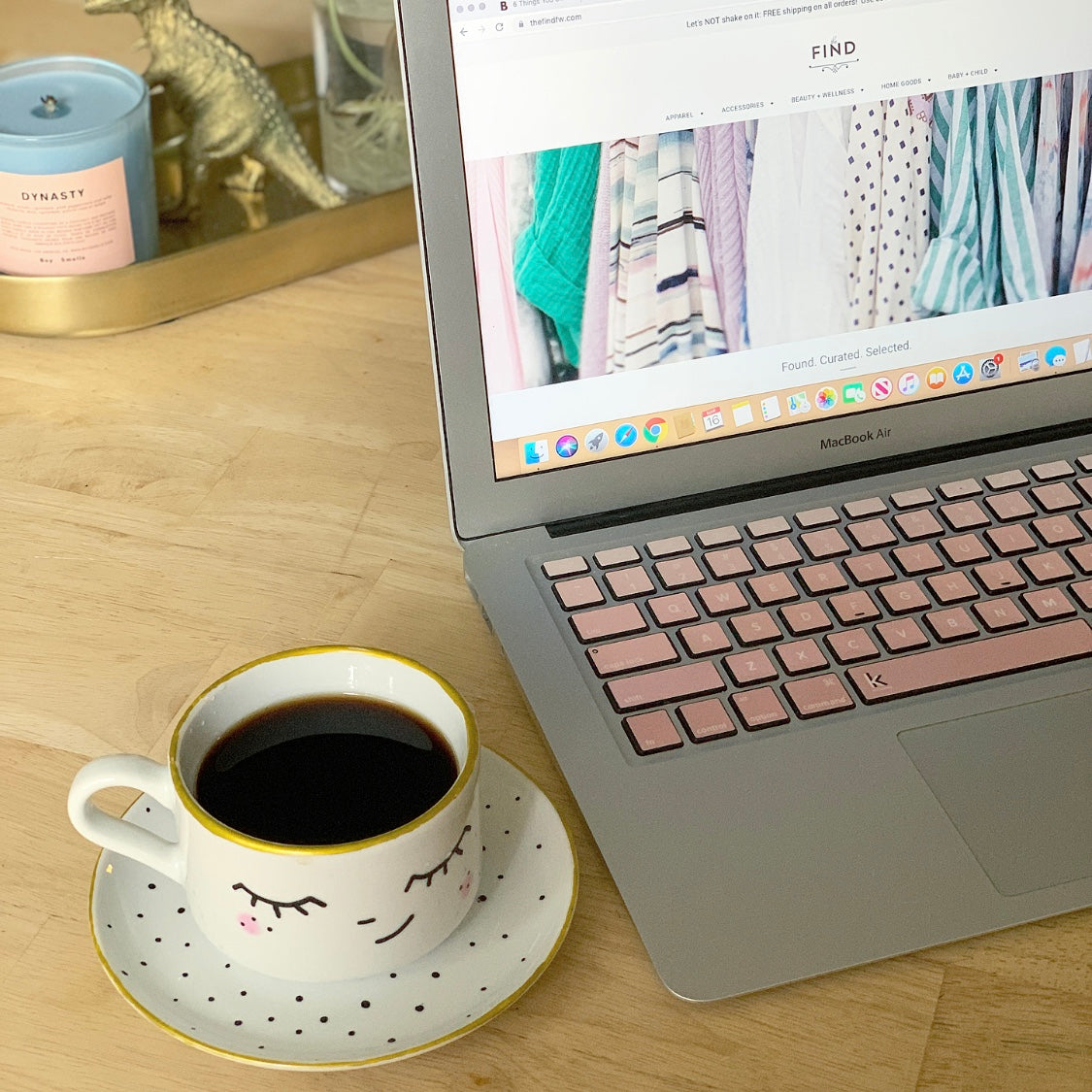 The Find is now temporarily closed.
Re-opening TBD.

Well, a week ago I did not imagine this is what I would be doing. I think all of us are reeling under the weight of all of the information, reports, and changing status' coming our way. How to navigate and prioritize our energies and needs. What do we do for our families, friends and anyone we are responsible for? What to do?

I've started to see businesses like ours closing in Nashville—one of my adopted
hometowns. I am sad that this needs to happen, but also have been admiring their bravery. A recent post on Instagram from The Bookshop @thebookshopnashville has given me the courage to do the thing I don't want to do at all.

My responsibility weighs on me. If I can have ANY positive impact as a business owner to my local community, as an employer to my employees, as a daughter to my mom, and as a mother and wife, I need to do it. The health and safety of our customers, employees and our families is my highest priority. By staying open, it encourages everyone to come out and shop. I want to encourage everyone to stay home. Be good to yourselves. Take care. Eat well, clean your closets, listen to music, take walks, watch a funny movie. Look for ways to help others—donate, buy gift cards, amplify small/local businesses and their plans. Smile at folks. Take a deep breath.

While we are closed to the public for now, we are still working. Here are the ways you can reach us and how we are available:


Call or text us at our newly set up
HOTLINE: 260-255-5608
.  This will put you in contact with us in the most efficient, effective way so we can take care of your shopping needs. We can FaceTime or send photos so you can see the items you are interested in. We can ship or set up curbside pick up.
Shop our web site:
www.thefindfw.com
. One of the ways we will be staying busy is by putting so much newness including our latest in spring fashions. The spring Velvet, Xirena and Alo is so so amazing. As you know, we pick out the softest most comfortable goodies. Let us wrap and ship any gifts you need to send—anything to cheer up a friend or let someone know you are thinking of them, baby gifts, birthday gifts, Easter baskets… Your wish is our command.
Follow our social media: @thefindfw on Instagram and www.facebook/thefindfw
Interact with us. Give us ideas. Sign up for our email list to stay up to date. There is an easy sign up form at the very bottom right corner of our landing page on our web site.
Watch this space for more creative ideas. My team is cooking up some concepts that are amazing and fun. I'm proud of their can-do creativity.
Temporary is the operative word here. We WILL reopen. And when we do there will be a party. And, yes, we will serve rosé and have discounts and turn up the music really loud.
Until then, keeping it virtual…
Melani