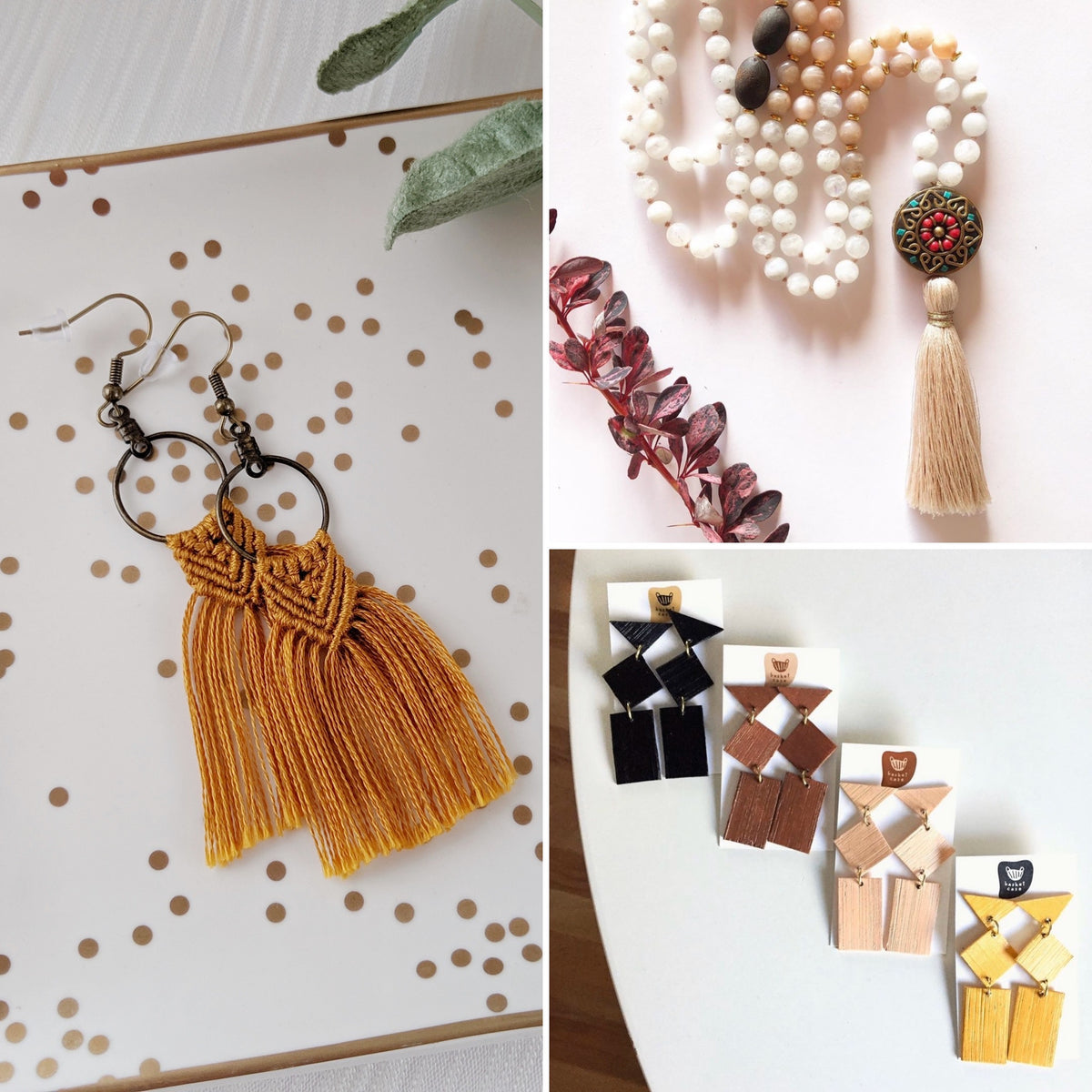 Right in time for holiday gifting, we're hosting a pop up with three of Fort Wayne's beloved jewelry designers: Basket Case, The Jonesy Co. and Worn Intentions.
Basket Case is a range of handmade earrings from owner, maker, and self-described basket case, Kaitlin Bonewit. She found working with her hands helped ease her anxiety, and wants to help encourage others "to learn self-help methods and realize that it's okay to have anxiety. We're not alone, and it's perfectly acceptable to feel like a nervous wreck at times."
The Jonesy Co. features delicate crochet work by owner and fiber artist Sarah Jones. She learned to macrame at age 8 and then picked up crocheting in middle school. After a break, she came back to weaving and working with her hands after becoming a stay at home mom, now creating beautiful earrings and home decor pieces.
Worn Intentions owner Amparo Rojas is a certified Reiki healer, speaker, and self-love coach, "on a mission to embody emotional balance, inner beauty, internal healing and consequently inspire that in others." Through Worn Intentions' handmade jewelry, she helps to "spread love, peace and beauty, both inside and out."
Come support these women and their indie jewelry businesses during their joint pop-up on Saturday, November 23rd, from 11 - 3p.