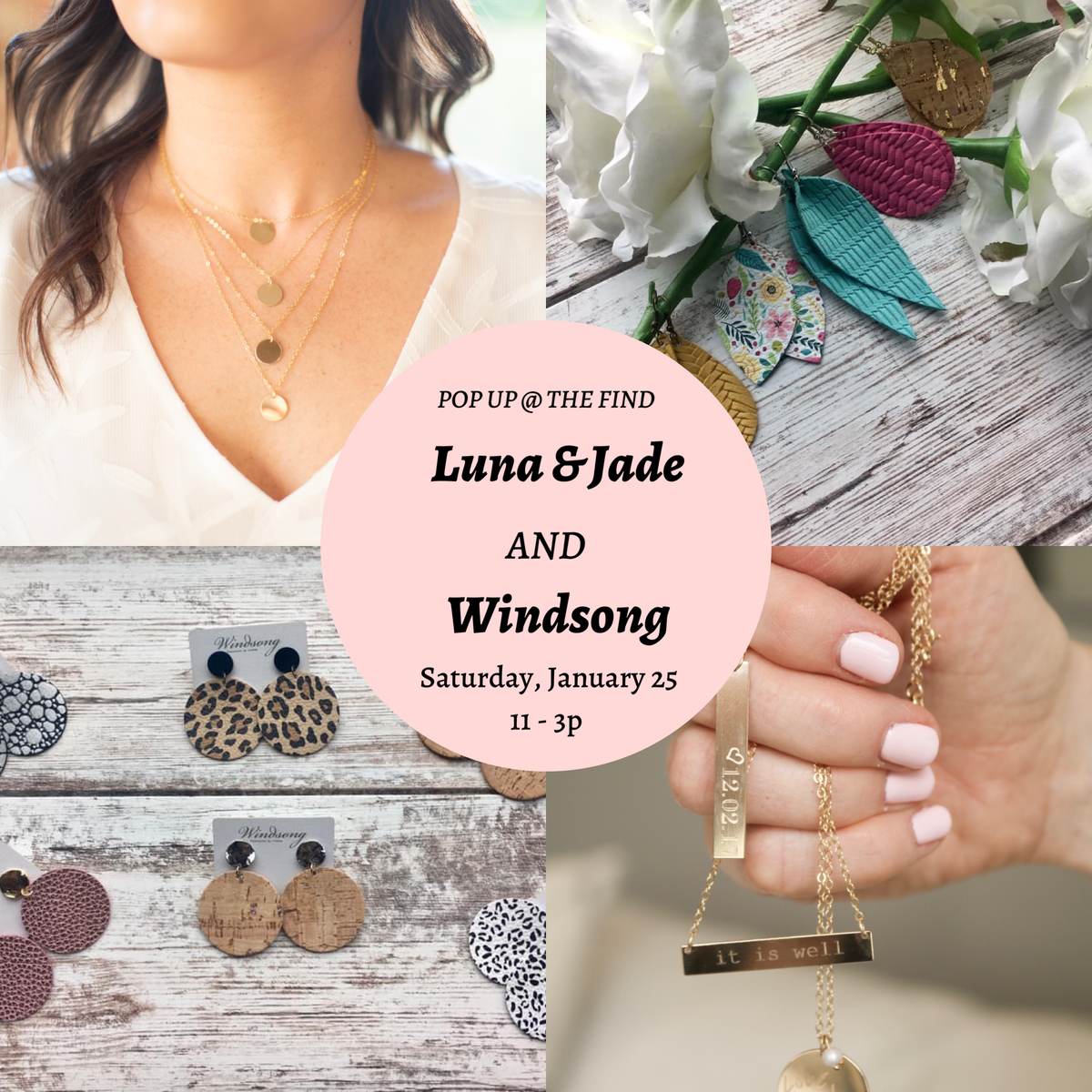 You know we love a jewelry pop up, so we were thrilled to book local brands Luna & Jade and Windsong for our cozy pop up space! 
Luna & Jade creates one of a kind, custom jewelry pieces with meaning. From initials and monograms to the handwriting of a loved one, each Luna & Jade piece feels like an instant heirloom. 
Windsong sells handmade earrings in fun and interesting shapes, textures, patterns and colors. They're the perfect finishing touch to a variety of looks. 
Come shop these two fab brands on Saturday, January 25th from 11 - 3p in beautiful #DTFW!