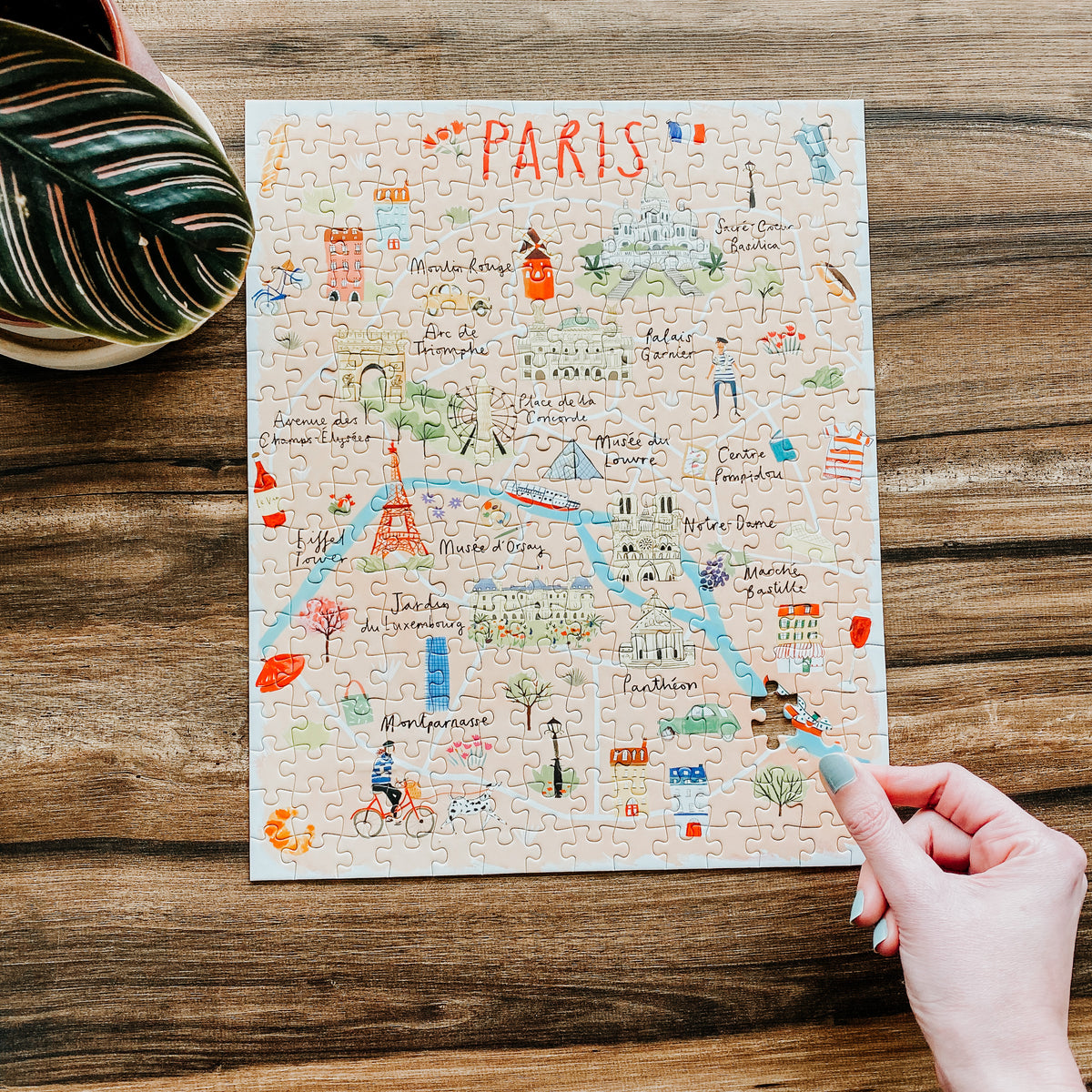 Stocking a retail store is a funny business. The buying process can be tricky, full of hits and misses, peaks and valleys, while trying to predict what customers will love in the coming seasons. With a store like ours, the range of products offers additional challenges, because we must balance women's apparel trends with tried and true gifting goods, home decor pieces, the latest and greatest beauty products and the like.
We have a wide variety of products across our departments, from the tiniest pearl earrings to an oversized curio cabinet and virtually everything (stylish) in between. Somewhere in that mix has been a jigsaw puzzle or two. We're puzzle people, and when we'd find an interesting puzzle during our buying travels, we'd bring a few into the store for the other puzzle people we know. They sold, but slowly.
Once quarantine began however, the stock we had flew off the shelves, and we've been upping our puzzle game since, because it turns out there are many more of us puzzle people around these days. This got us thinking not just about the style and quality of puzzles, but also the reason why jigsaw puzzles are having such a moment in these strange times. In our oh so brief research (c'mon, we have puzzles to finish), we came across an article that cites a few good reasons, which we're happy to sum up for you, dear readers:
Jigsaw puzzles offer opportunities for "order amid chaos", both in the world as well as internally, offer a healthy form of escape and provide a tactile experience in daily routines that are increasingly screen based. Want to read more in depth? Click here for our source on the matter.
Shop our current selection of puzzles, which include beautiful enough to frame options, fun versions for the littles and puzzles you'll challenge yourself to again and again.