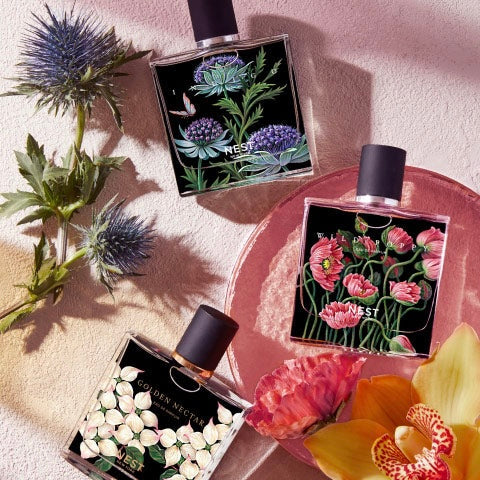 Nest New York is well known for their amazing candle and home fragrance collection, which has been a best seller at The FIND since the first day we placed the brand on our shelves. Every Nest product is high quality, lusciously scented and beautifully packaged, and they make for fantastic gifts all year round. We're thrilled to announce we've added their award-winning line of personal fragrances to our line up, available now in store and online. 
The Eau de Parfum collection includes Golden Nectar, Indigo, Wild Poppy and Black Tulip, in 50ml bottles and 8ml travel spray vials.
The Fragrance Oil collection includes Indian Jasmine, Balinese Coconut, Madagascar Vanilla and South Pacific Sandalwood, in 30ml dropper bottles and a 6ml rollerball vial.
Swing into beautiful #DTFW to experience these fine fragrances in person, or click HERE to shop online now.
Smell ya later!