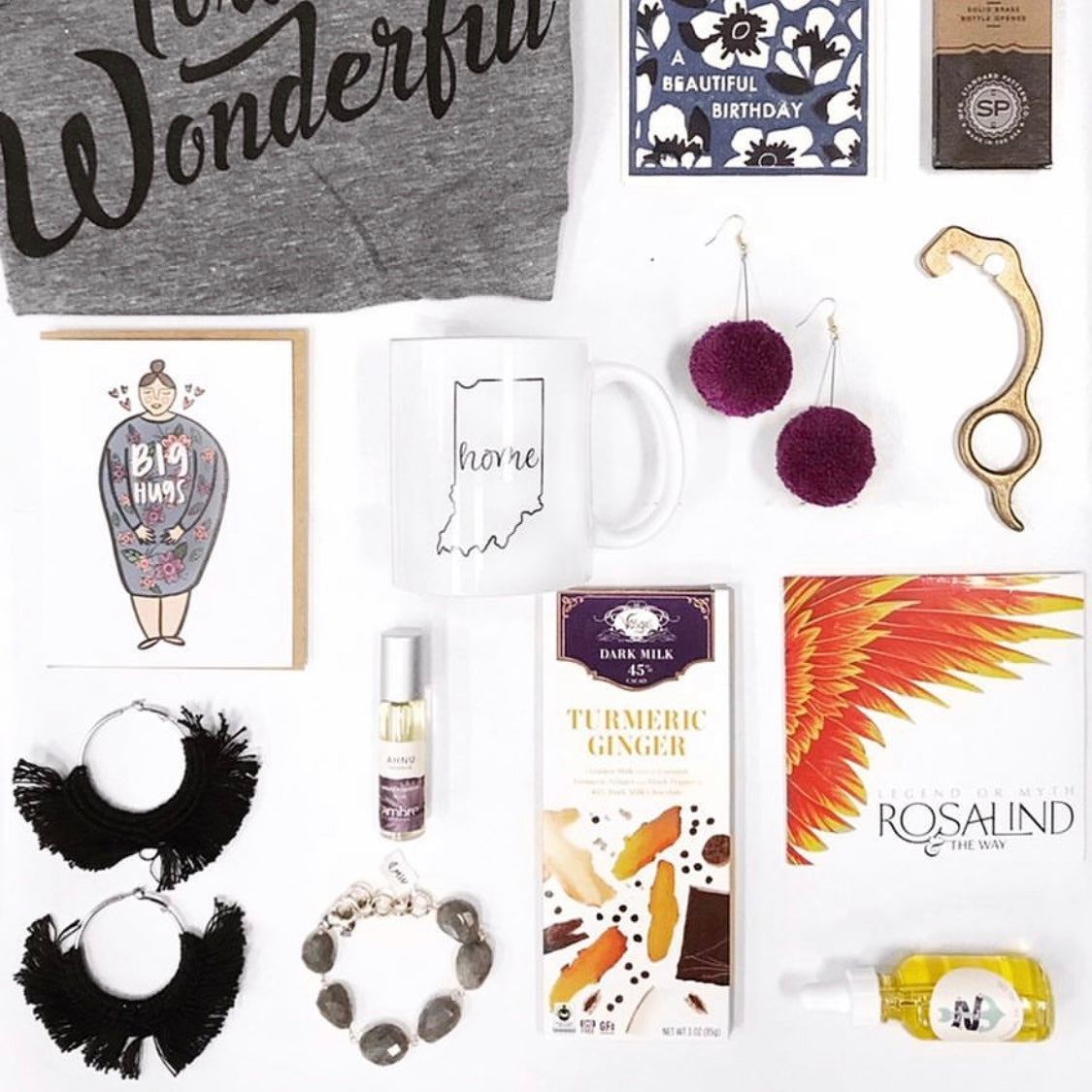 We love the #shopsmall movement, like love love. We're small, we carry small brands, and we shop small elsewhere in town, as well as during our various travels.
Shop Small Saturday-slash-Small Business Saturday gets lots of attention during the holiday season - the Holly Trolley shopping event is always one of our favorite days of the year. And while the movement as a whole keeps growing, we want everyone to think about shopping small year round. After all, local is the new black, right?
Our local lineup includes apparel, home decor, jewelry, skincare, hand drawn paper goods and gifts, barware, music and chocolate. We know the names of the people who make these goods, where they like to go for a drink with friends, and sometimes, what they were wearing last Wednesday - and not because we're stalkers. We're beyond thrilled to now call these fellow residents our friends and neighbors, and we love to see what they create.
What's more, we're not the only game in town. We know and love all the other small businesses supporting our local creatives and makers. Our community thrives when we all support each other. That's why we're always happy to direct our customers to other local shops and restaurants, and appreciate it when they refer theirs to us. 
We're all about supporting small and local, and we're challenging ourselves to get even better this year. Join us, will you? 
#shopsmall #supportlocal