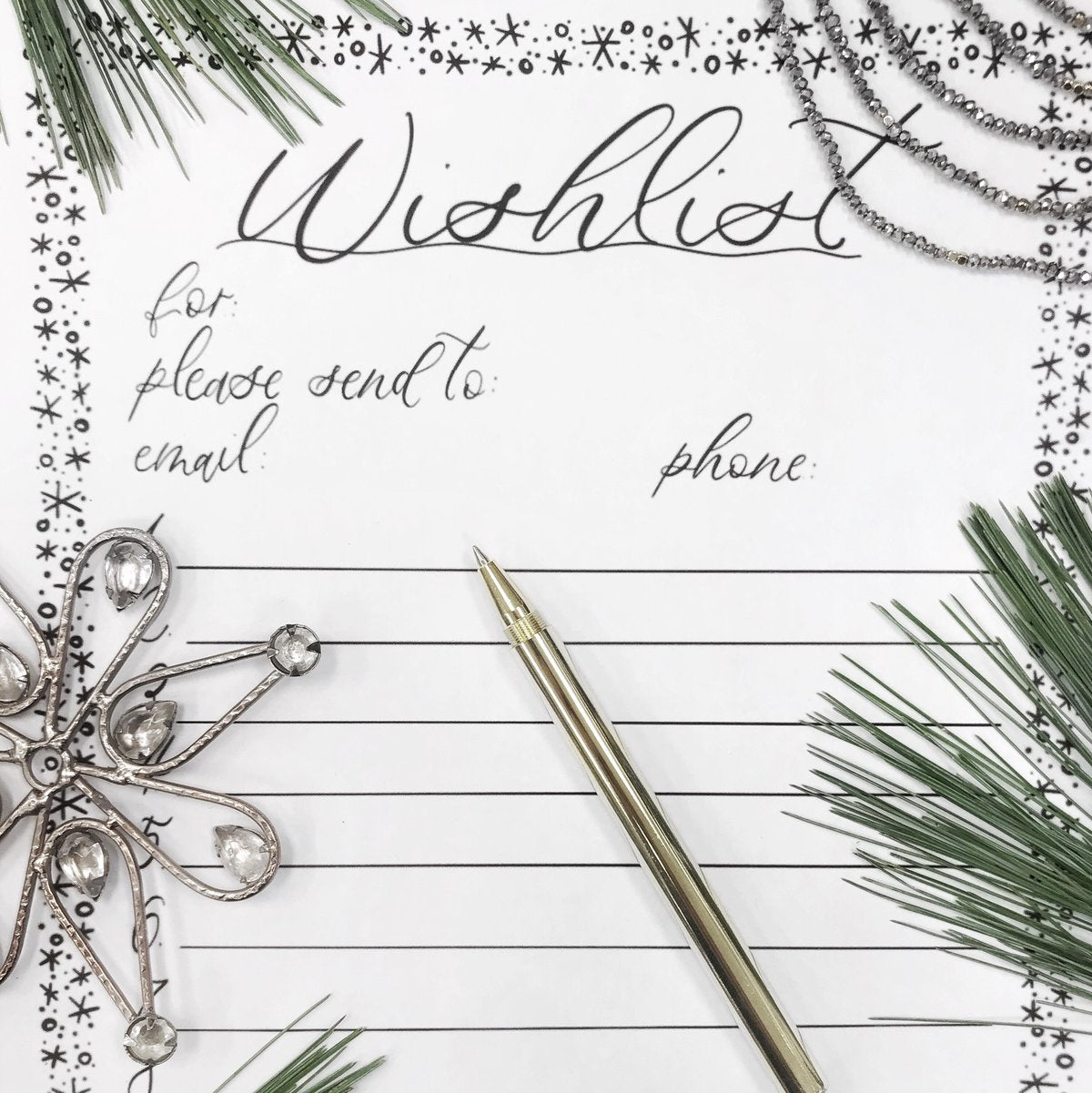 There are so many good things in store, we have a hard time not buying everything for ourselves. So when we set out our lovely custom wishlists for shoppers to fill out, we couldn't help making our own. Come in to make your own wishlist, and we'll take care of getting it to the person (or people) who need to see it. And if you need some inspo, check out what some of Team FIND is wishing for this year... 
"I love all the Worn Intentions bracelets, and want to add one or two (or three) to my arm party this year. The pieces are even more special because the owner and designer, Amparo Rojas, is one of the nicest people, and with such a lovely spirit." - Anya 
"I'm obsessed with both Mid Century Modern style, and anything and everything ocean related, so these gorgeous coffee tables books are on my list. I just want to light a candle, with a fancy match of course, curl up and get lost in these captivating tomes." - Jennifer
"I've had my eye on a Clare V Simple Tote for some time, and this new army green suede number is calling to me. The leather stripes add just the right amount of pop and the bag is big enough to hold all my essentials and then some. It's a handbag I know I'll carry forever." - Leah
"The By Charlotte jewelry is at the tippy top of my list this year. These fine, delicate pieces are classics that my daughters will be so happy to inherit one day." - Liz
"A Minnie Rose cashmere ruana is absolutely on this year's list. The poncho is a fantastic layer that adds warmth without adding bulk and looks great paired with many different outfits. The hard part is choosing what color I like best..." - Melani
What will you put on your list?