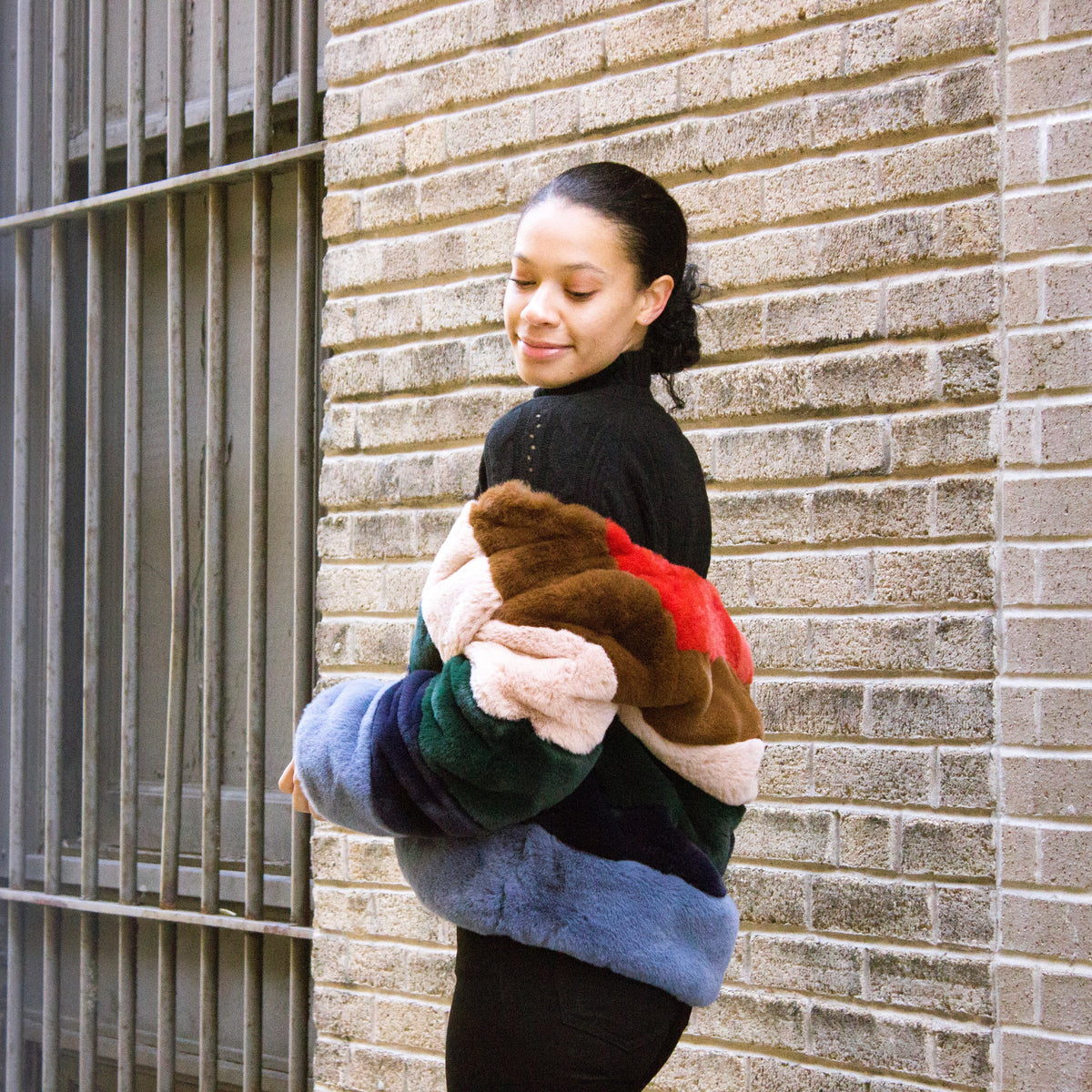 November has ushered in rain and chilly winds, and was that snow we saw on Halloween night? While we aren't quite ready for the full, head to toe winter kit, it's most definitely sweater weather, and we're here for it. We've stocked The FIND with the softest, dreamiest, coziest knits, faux fur jackets and coats to keep you warm while the temperature dips.
Luxe layers that give warmth and a proper dose of style are wardrobe heroes we just can't get enough of in the colder months, so we like to invest in pieces that will last through many wears as well as many trend cycles. 
Pro tip: We look to The Laundress for all our fabric care needs, and the line has kept our cashmere sweaters (and all other delicates) like new! Check out their fabulous How To section for answers to all your pressing laundry queries.
A thin yet warm layer thanks to this long line cardi makes a tank or tee, jeans and sneakers a go-to autumn ensemble that can be accessorized a million ways, at least. 
We've pumped up our outerwear game with the yummiest, most plush faux fur toppers and scarves. Seriously, you need to come feel these gorgeous jackets in person - the texture is beyond incredible. Faux furs keep getting better and better, with high end fashion houses even making the switch thanks to luxurious improvements that make these pieces much better than the real thing...
How good does the Clare V leopard print attaché handbag look against that jacket? Dazzling.
The furry texture of these pieces adds such a chic yet playful vibe to cold weather looks. 
Pop into The FIND in beautiful #DTFW to add stylish warmth to your winter wardrobe, then skip across the street for a delicious hot chocolate from our neighbor, DeBrand's and S T A Y  W A R M out there!