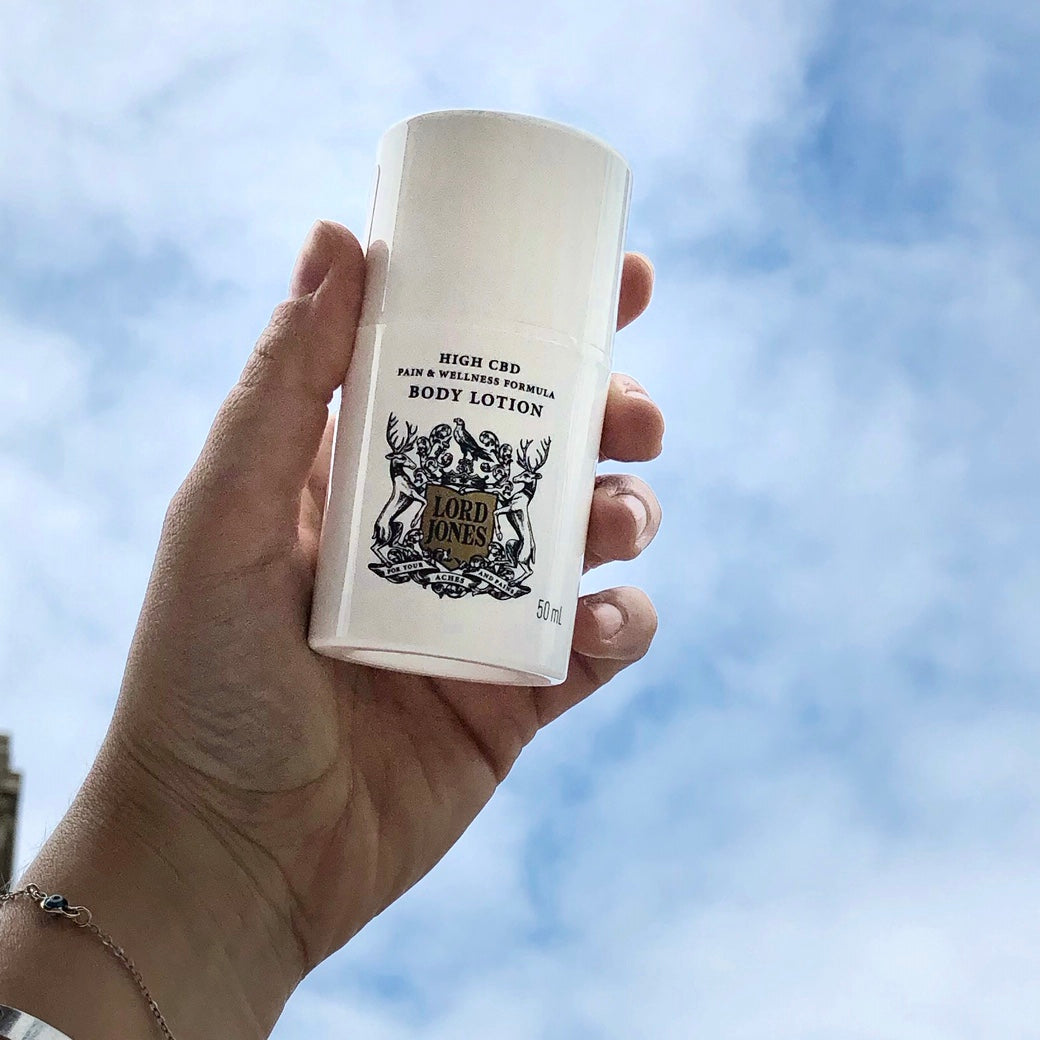 CBD has become one of the buzziest new wellness and personal care trends of the last couple years and it shows no signs of stopping. As more states make the use of CBD legal, with a handful of states approving the use of full on cannabis, access to high quality and effective products keeps getting better and better. 
We placed our first wholesale order from Lord Jones the second we were legally allowed to, and we couldn't be more thrilled with how these products have performed for us, both in the store and as part of our daily wellness routines.
Lord Jones has created a range of the finest CBD infused gumdrops and chews, skincare products like body lotion and body oil, and tinctures to deliver broad spectrum CBD extracts, presented in stunning, luxurious bottles and boxes that blend beautifully on the chicest of vanity tops and in bathroom cabinets (perfect for a super stylish #bathroomshelfie).
If you have questions about CBD, the Lord Jones website is super informative. They've also shared some popular uses for daily use of CBD:
* Use on dry skin to boost hydration.
* Soothe sore joints and muscles by massaging into affected areas like temples, neck, shoulders and feet, especially effective after intense workouts.
* Use on lower abdomen to help alleviate discomfort around that time of the month.
* Soothe and cool skin post sun exposure.
* Massage regularly into fingers and cuticles for healthy nails and hands.
* Apply to new tattoos to facilitate the healing process.
The latest release, Royal Oil, is the multipurpose CBD hero we all need in our lives. Royal Oil can be used as a tincture, a beverage or meal booster, or as an additive to your existing skincare. We're so excited about this high quality, potent and versatile oil, we're taking bets on how quickly it'll fly off our shelves. Want to be the first to get your hands on a bottle? Send an email to leah.thefindfw@gmail.com and we'll put you on our pre-order list. 
Come see what the buzz is all about in store! But don't worry, CBD products are non-psychoactive, which means these products will not get you high.