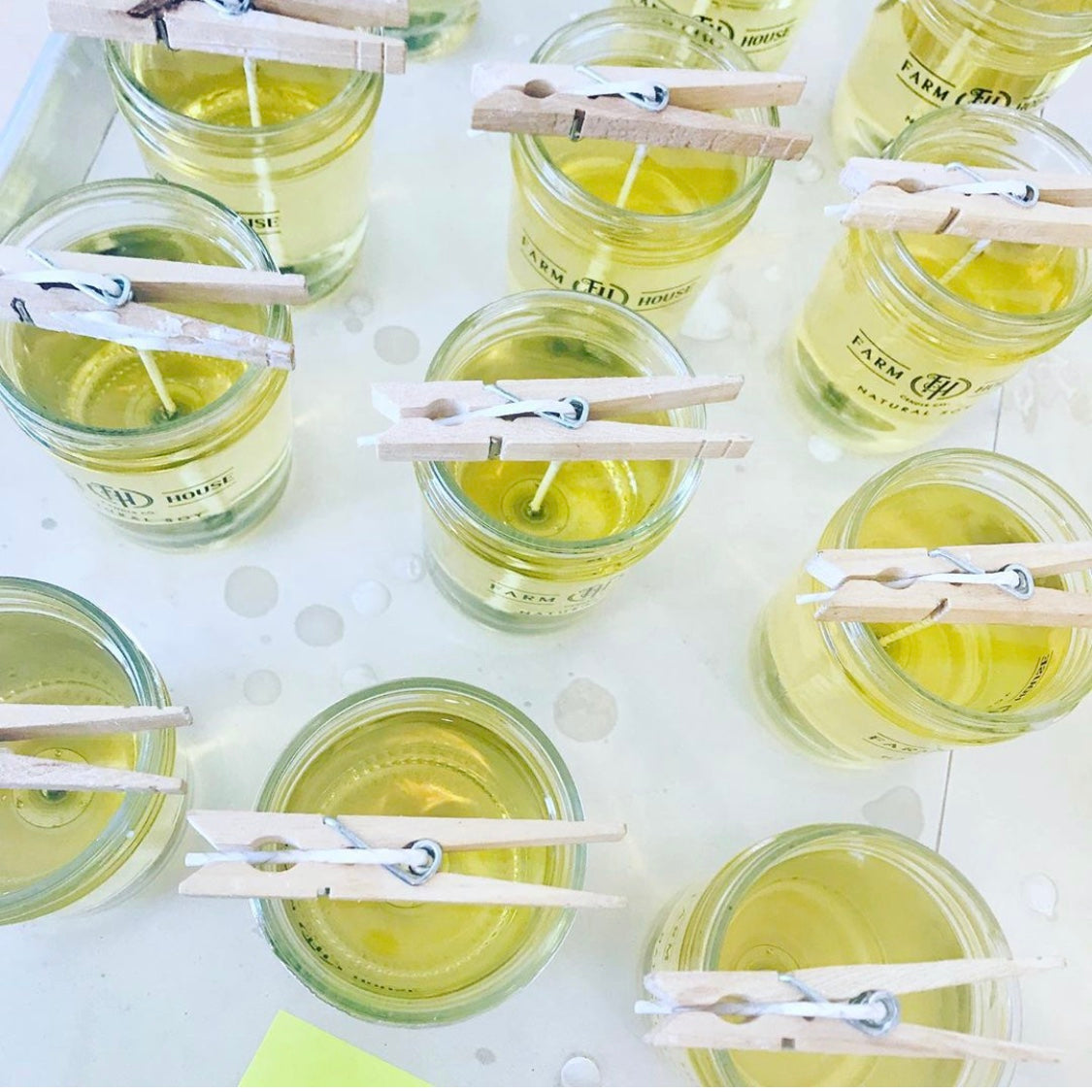 If you've shopped The FIND, you're no doubt aware we're really into candles. It's long been a dream to create our own signature candle and we're happy to report we've done just that, with the help of Beth Gross, owner of Farm House Candle Co, a fantastic line we carry in store. 
Beth hand mixes all her fragrances, playing with different ratios then testing each mixture for how they burn, adjusting for both wick and flame size, and fragrance throw, adjusting as needed. Her candles are hand poured in small batches to ensure each one is thoroughly mixed, and she uses 100% natural soy wax, all natural cotton wicks and the finest fragrances and essential oils. 
It's Beth's attention to detail with her own range of candles that compelled Melani to reach out for her expertise and guidance in developing a unique blend for The FIND. Beth and Melani discussed favorite notes and fragrance blends, which resulted in a few bespoke sample fragrances to test. After a couple tweaks, Melani landed on a gorgeous blend of musk, tree moss, oak, cedar, eucalyptus and cardamom, giving it the name Indiana Nights. 
We can't wait for you to experience our signature candle for yourself, and we're giddy with the notion that Indiana Nights will be flickering away in Fort Wayne homes and beyond.