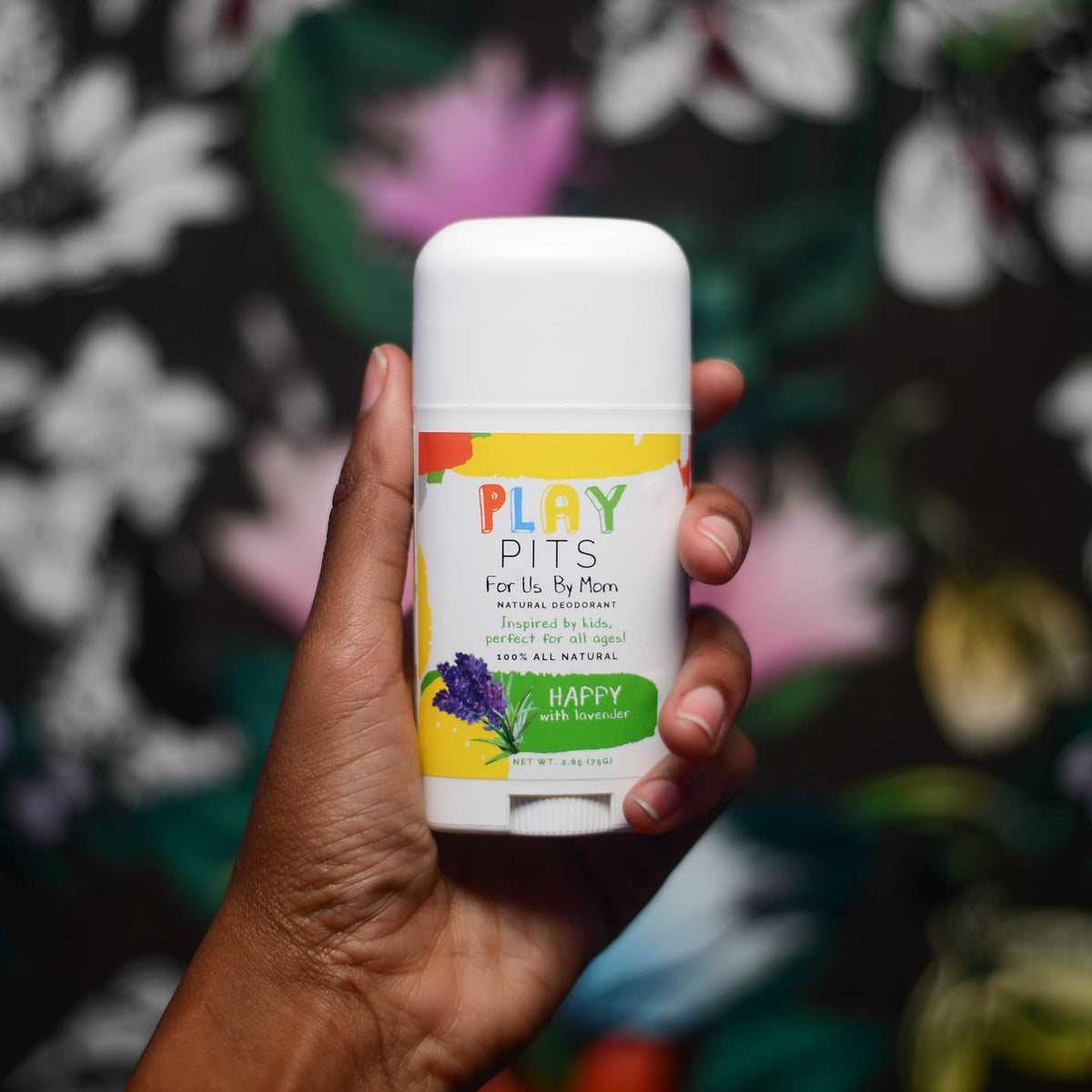 We'll get straight to the point and say we've tried one zillion and one natural deodorants, with varying degrees of success. Whether it was the scent, effectiveness, price point and packaging, or all of the above, we hadn't found the perfect one... until we did. Play Pits has been a welcome addition to our apothecary department, providing us with family-friendly products that get the job done without the toxins. 
A quest to find an effective and healthy deodorant for her young, active son inspired Chantel Powell to take matters into her own hands, developing her own toxin-free formula. Play Pits became a staple among Powell's own family and friends then quickly earned raves from customers all over the country. A member of our own Find Family tipped us off to the awesomeness of this line and we are so happy to have it grace our shelves in #DTFW.
We carry 5 different Play Pits scents online and in-store and we're happy to be counted among the brand's #UnderArmie. Join us in the battle against unsavory underarms, won't you?