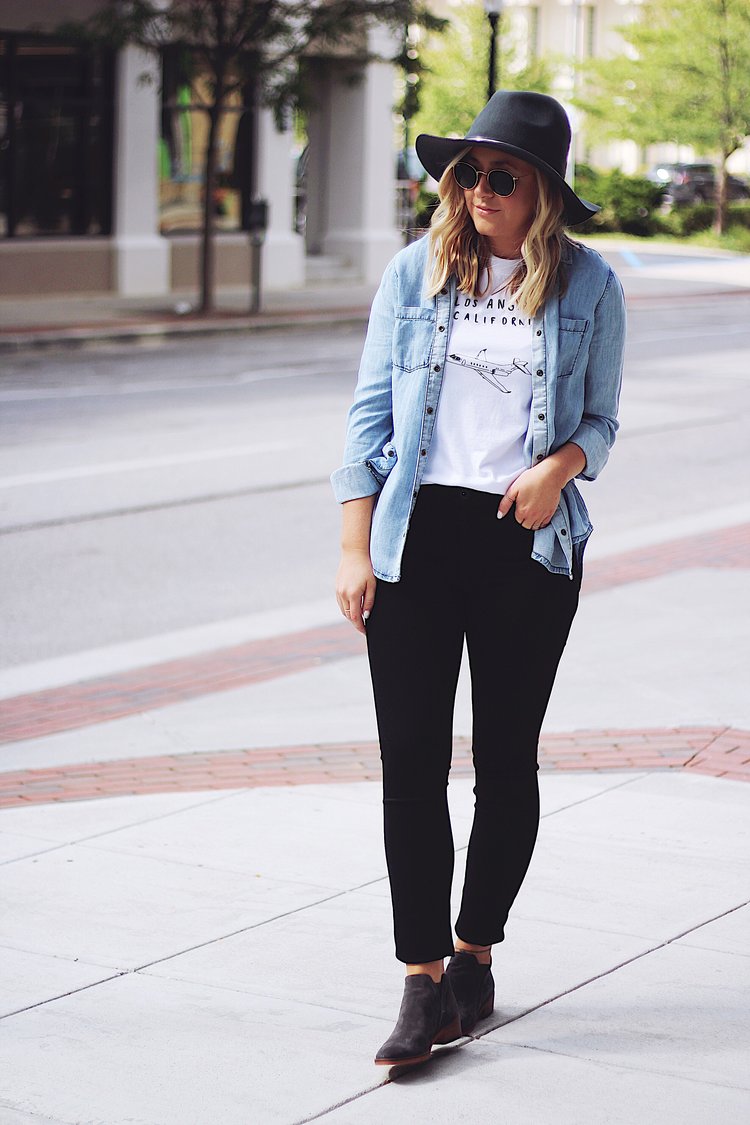 Middle Waves 2017 is juuuuust around the corner and we are so. pumped. The roster is stacked and the extracurriculars are going to be amazing. As with every highly-anticipated event on our social calendars, we carefully plan our ensembles in advance. When it comes to festival fashion, the trick is blending style with comfort. At the risk of sounding bold, we think we've nailed it. Check out our lewks for Middle Waves 2017 below:
The stars of this show are a kick ass bomber jacket and not your grandma's fanny pack, in the most Autumniest of colors. Yes, we made up a word because we're mavericks.
Chic, crisp and classic staples are always a good idea - every off-duty model, dancing along to her rocker boyfriend's band knows that. The only extra accessory you'll need is an All-Access pass around your neck. 
Plaid + denim = music festival uniform. Add in a chic bag and velvet kicks to take the look from grunge to glam.
Light and floaty layers, the comfiest slides and the sweetest little basket bag you ever did see, easily transition from Saturday morning brunch to Headwaters Park in a snap. 
Nab your tix to Middle Waves, snap up a signature piece or two, and sail through the festival weekend in high style. And as the cool kids at Middle Waves say, "Live your life alive!"