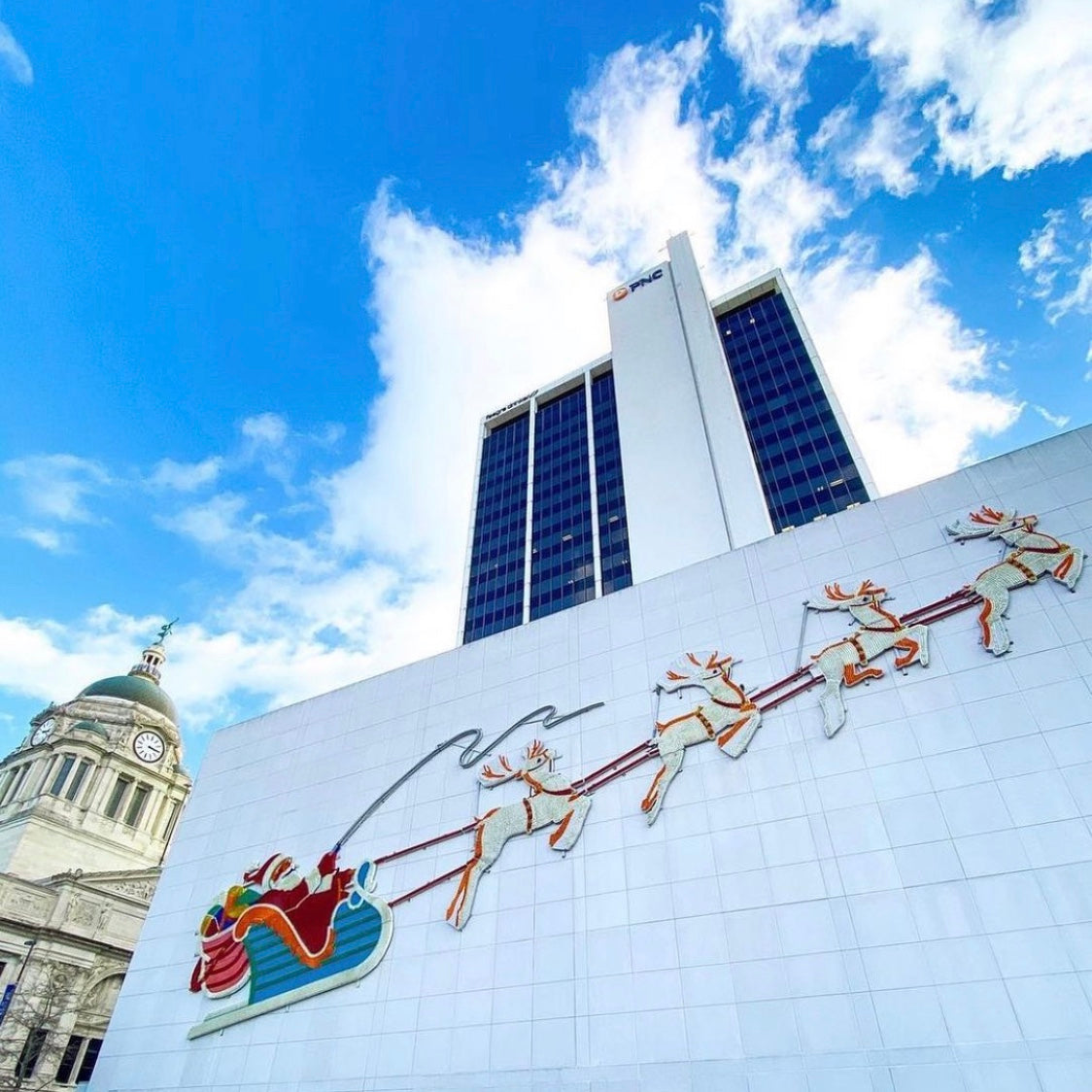 While it's shop small season again, this year there's a different urgency in the message.

You see, if we don't shop small and local, some businesses will not exist in 2021. It's happening already. Some of our favorites have closed and may never re-open.  Small business in 2020 has been double the effort for half the enjoyment. We're all living month to month, if not week to week or even day to day.

I don't speak for all, but I do want our customers and followers to know a few things:

* The last 4 months of the year always account for half of our sales.

* September and October were thankfully good, and if we can continue at this pace, we can remain open into 2021.

* Last week was not the greatest. What's happening? The weather too cold? COVID cases are up and folks are rightfully staying home? No matter the reason, our hearts race with even a week of mediocre sales.

* Being buoyed by the last two month's sales, we've restocked and are ready for the holidays. Will we see sales to match? This is crucial to our survival.
▫️We've created an environment that makes customers comfortable and keeps staff safe. We have many ways to shop: private appointments, curbside pick-up, online shopping, and of course, in-store hours. We'll reinstitute local delivery for the holidays. If you'd like to come in after hours, alone or with a small, trusted group, we can schedule a mutually convenient time.

We all agree it's a shame to see small businesses close and The Find would like to issue a call to action. Shop your favorite small businesses as much as you possibly can. Start that holiday shopping now, and spread it out over time, across multiple businesses. Show them love by using social media to amplify and applaud. Shop online and buy gift cards to restaurants, stores, services, makers and artists, as well as gift donations to non-profits. This year has been challenging and the sheer effort of running a business in this environment has been exhausting, so any positivity feels like a warm hug.
Holiday Promotions
Black Friday
Receive a FREE I <3 Fort Wayne mask with your purchase, in store only. *While supplies last.

Cyber Monday
20% off your online order + FREE shipping on orders of $20 with code CYBER2020 and be sure to select Cyber Monday as your shipping option.

Gift Card Sale
Starting Friday, 11/27 through December, shop 20% off gift cards both online and in store. Use code GIFTCARDSALE online.

Shop & Save Event
In store in December, the more you buy, the more you save. 
Spend $100+, get 10% off your purchase
Spend $200+, get 20% off your purchase
Spend $300+, get 30% off your purchase
How to Shop With Us
In Store
We've expanded our hours during the holidays to give our customers more opportunities to shop, now including Sundays! We're now open Wednesday through Sunday.
Hours
Wednesday - Friday, 11 - 6 pm
Saturday 11 - 5 pm
NEW! Sunday 11 - 3 pm
By Appointment
Whether you're looking to avoid the crowds or would like a personalized shopping experience, you can shop by appointment on Tuesdays, 11 am - 6 pm. Book your appointment online.
After Hours
Looking to shop after hours? Email us at thefindfw@gmail.com to set up an appointment at a mutually agreed upon time!
Online
Shop with us online, anytime!
Get a 10% discount when you select Curbside Pickup with code CURBSIDE10.
Local delivery (10 miles radius) on orders of $50+ will be available Dec 1 - Dec 23, with deliveries made on Wednesdays and Fridays.
More information to come during the month of December, so bookmark this page and check back often!