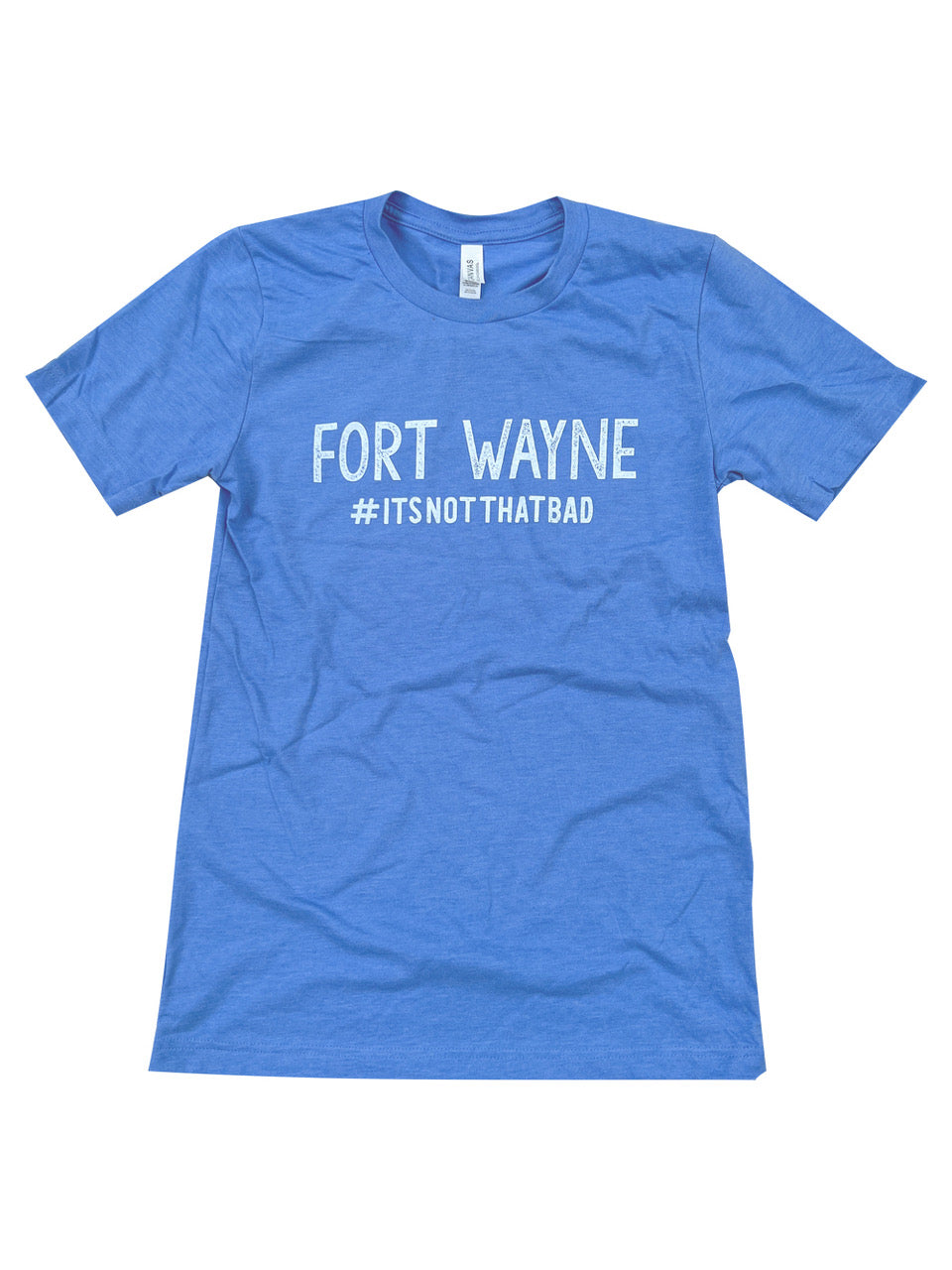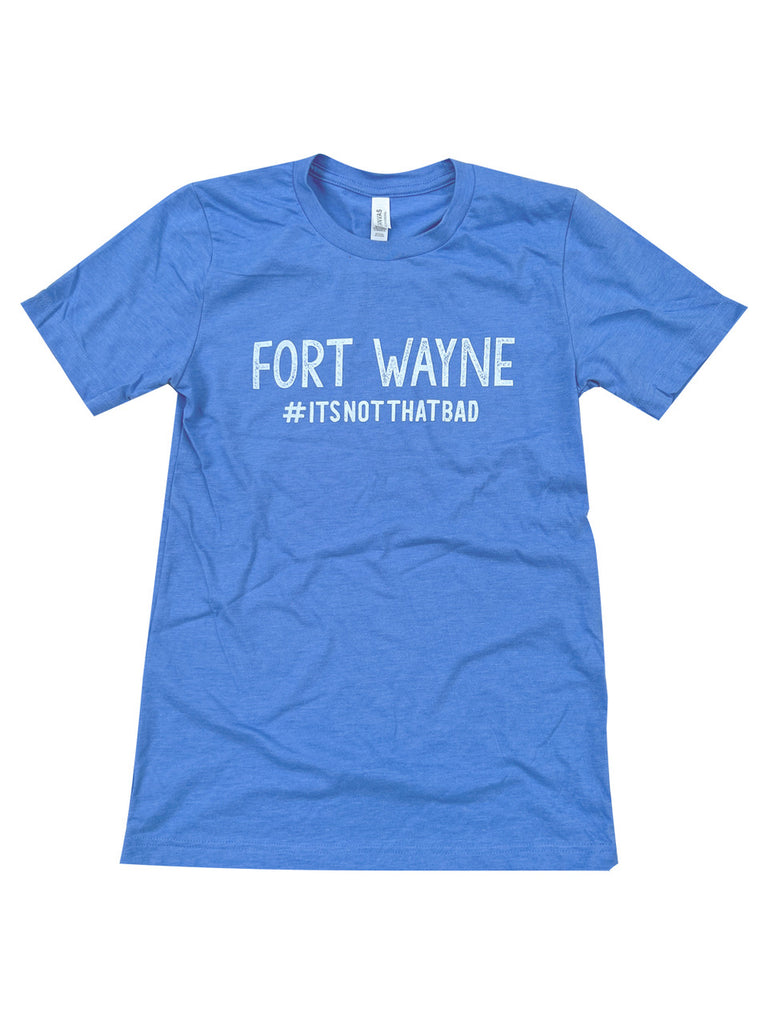 On Sale
Old Fort Tee Co. Not That Bad - Columbia Blue
The tee that started it all, now in a moody heathered blue hue!  If there's one thing notable about the citizens of Fort Wayne — and the city itself — it's that we don't take ourselves too seriously and we love to laugh.  We're humble people, and we love our city because, darn it, #itsnotthatbad!
Handprinted in Fort Wayne, IN
T-shirt Made in the USA
50% polyester/ 25% cotton/ 25% rayon
Columbia Blue
Unisex style
3.7 oz.