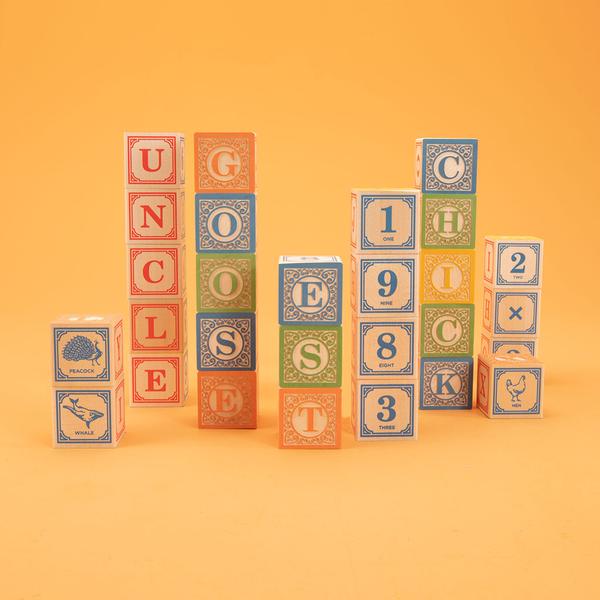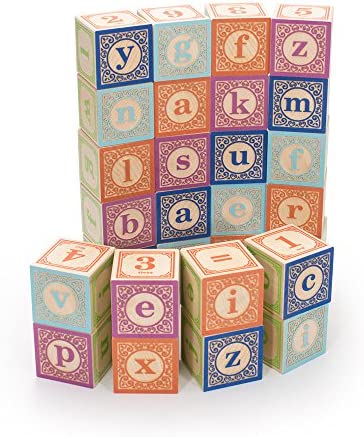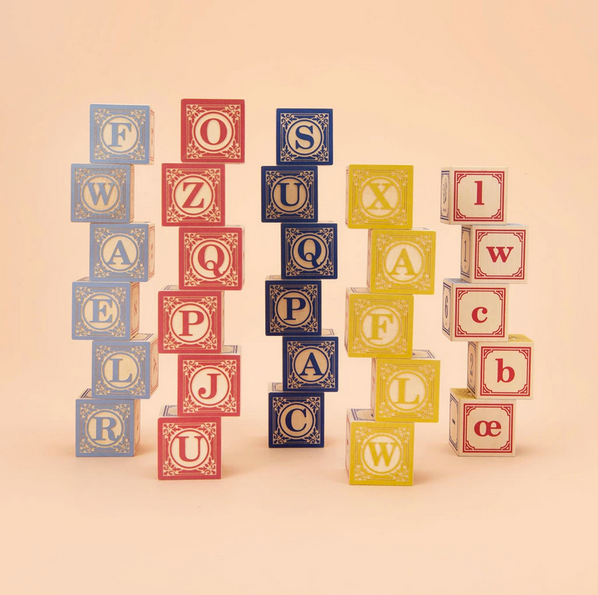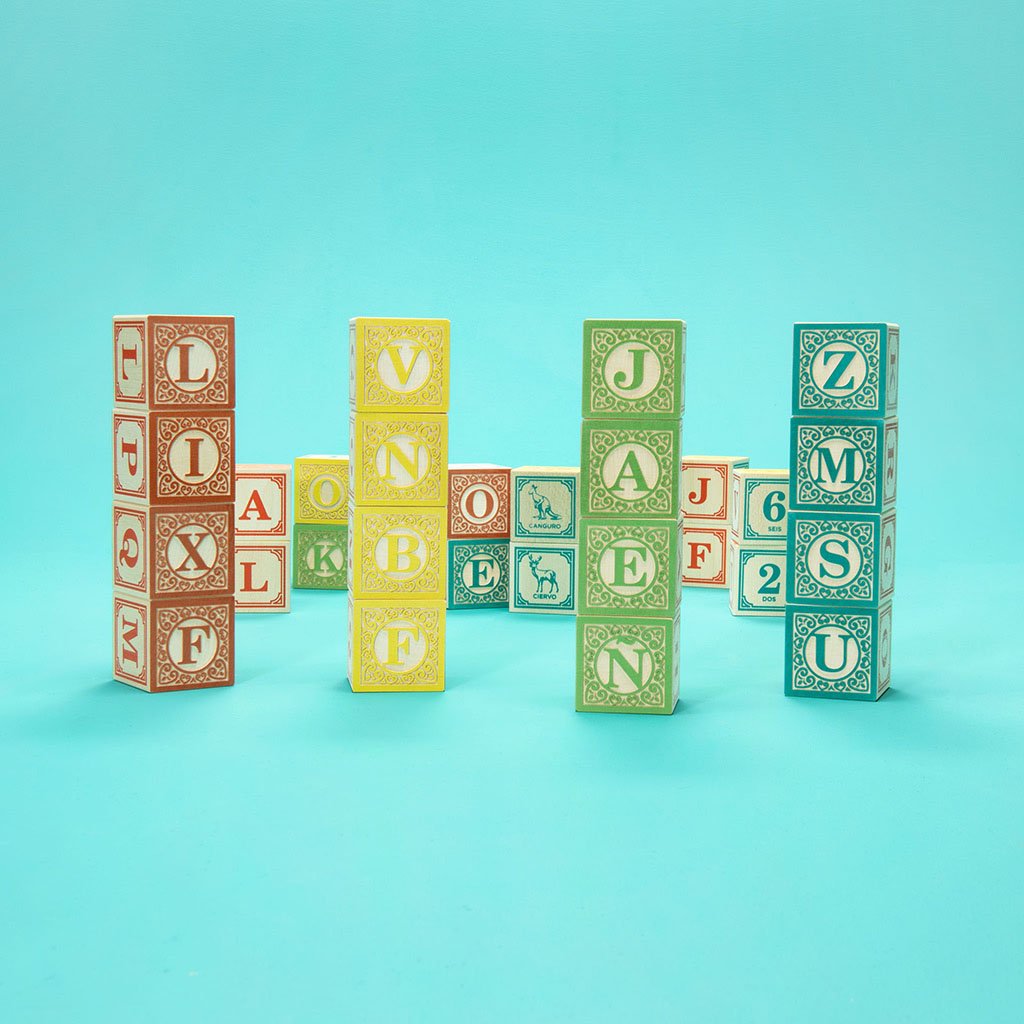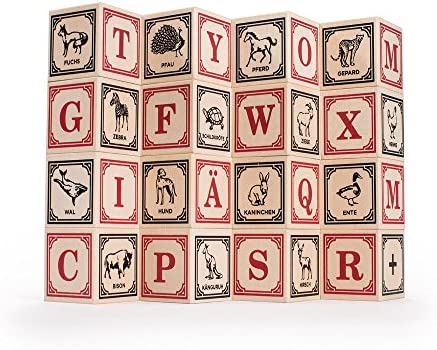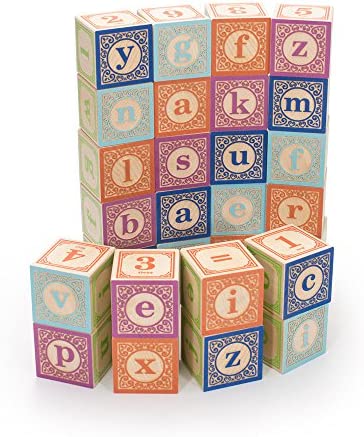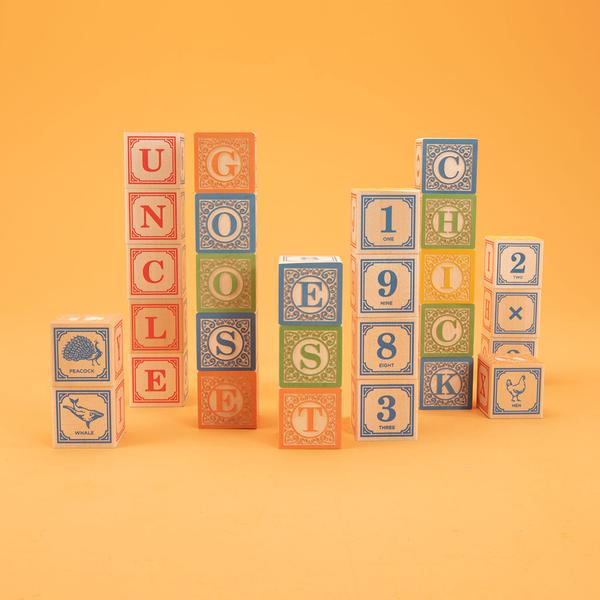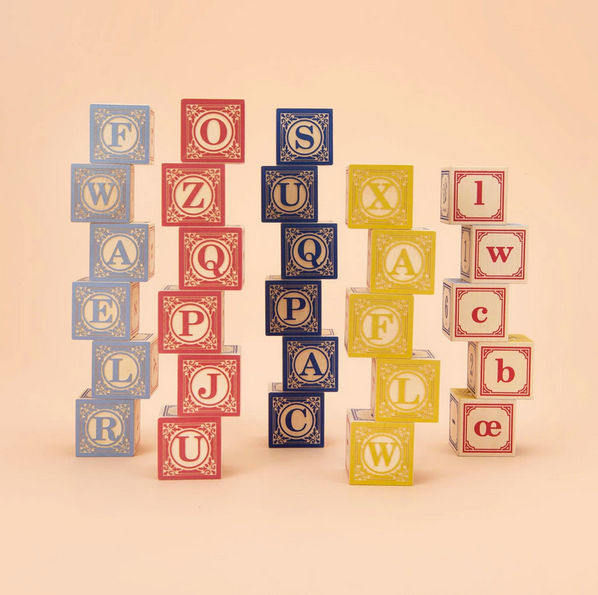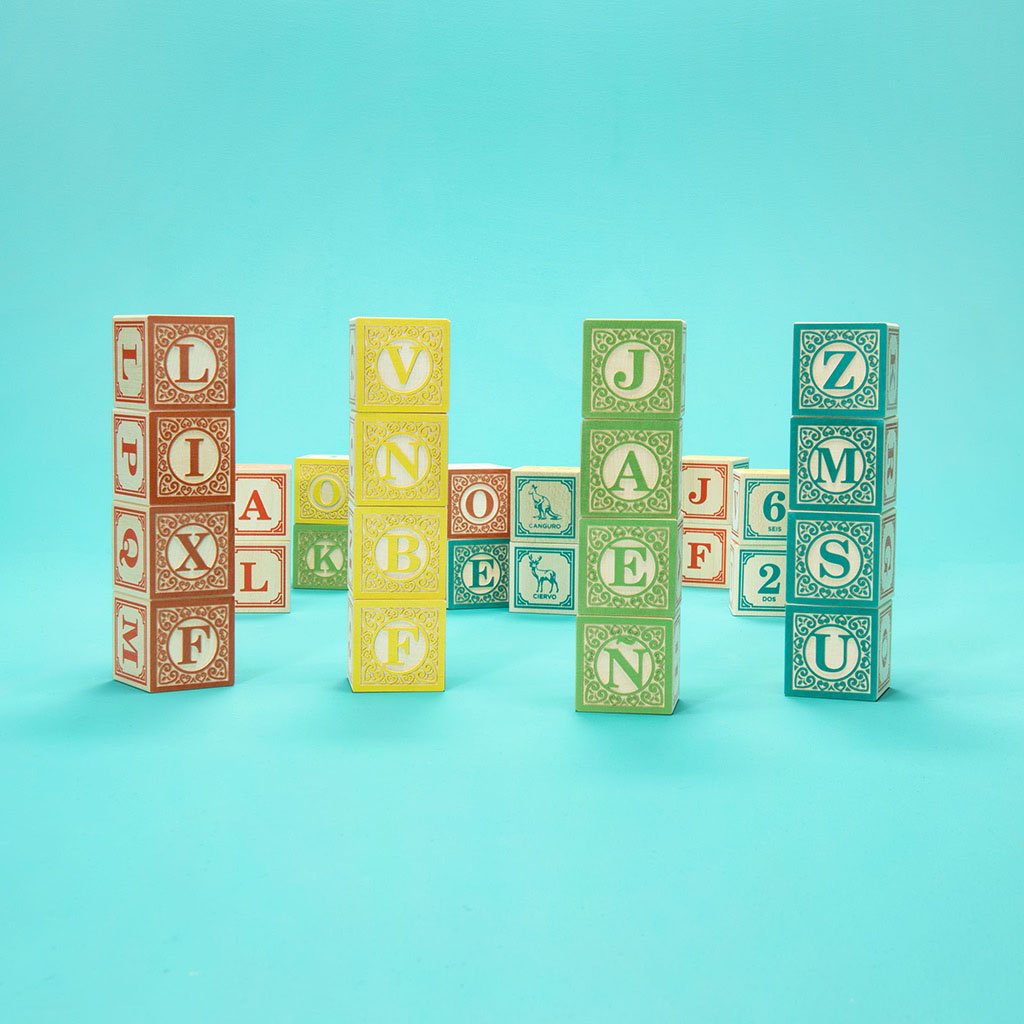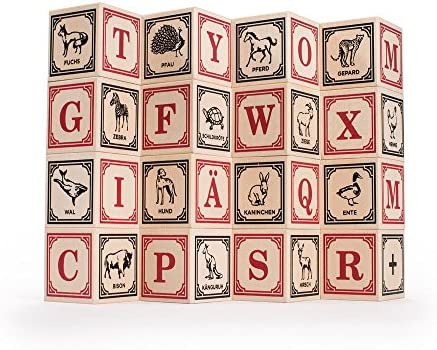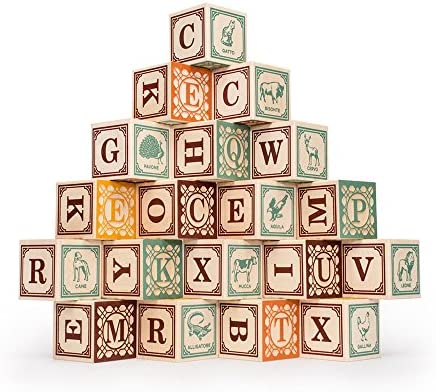 On Sale
Uncle Goose ABC Blocks, multiple options
Love these blocks. Teach children to spell, sequence, and stack; sort, build, and match. Four full alphabets, colorful numbers, math symbols, plus a menagerie of hand-crafted animals. Detailed embossing on two sides of each block.
These blocks have a simple origin story -- with a surprising twist. In 1983, William Bultman felt shocked and dismayed when he learned no one in the USA seemed to be making wood blocks for children anymore. He began hand-manufacturing classic wood alphabet blocks in Grand Rapids, Michigan. He called his company "Uncle Goose". Today, Bultman's son Pete runs the company his father started.
Simple origins. Now here's the surprise twist:
Uncle Goose  blocks are still hand-manufactured in Grand Rapids, Michigan. And to this day, these blocks are the only blocks that are still 100% hand-made in the USA. If you know of another toy company that still does this, let us know. It's getting hard for us to believe this could still be true, after all these years.
Made using sustainable Midwestern basswood
Printed with non-toxic, mouth safe inks
100% made in the USA
Ages 2+